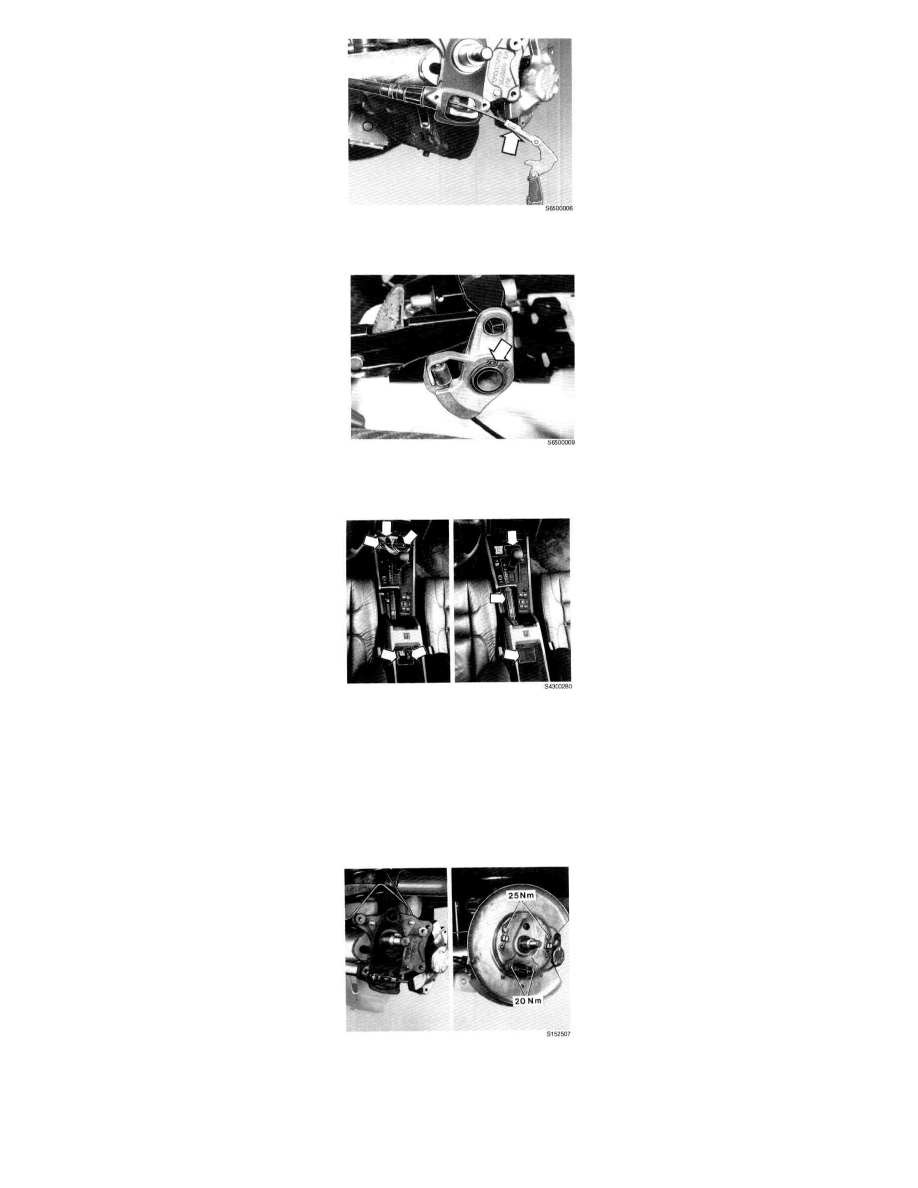 4. Connect the brake cable to the segment. Thread the cable into its cover.
5. Connect the segment to the cable. Install the segment to the axle and lever. Install the circlip, ensure that the circlip is properly located in its
groove.
6. Install:
a. Tunnel bracket with 4 screws.
b. Connectors (black, grey).
c. Storage compartment cover.
d. Cover under handbrake lever red.
7. Install cigarette lighter panel. 
NOTE:  On certain models, install diagnostic unit socket onto panel.
8. Install gasket between the stub axle end piece and brake backing plate.