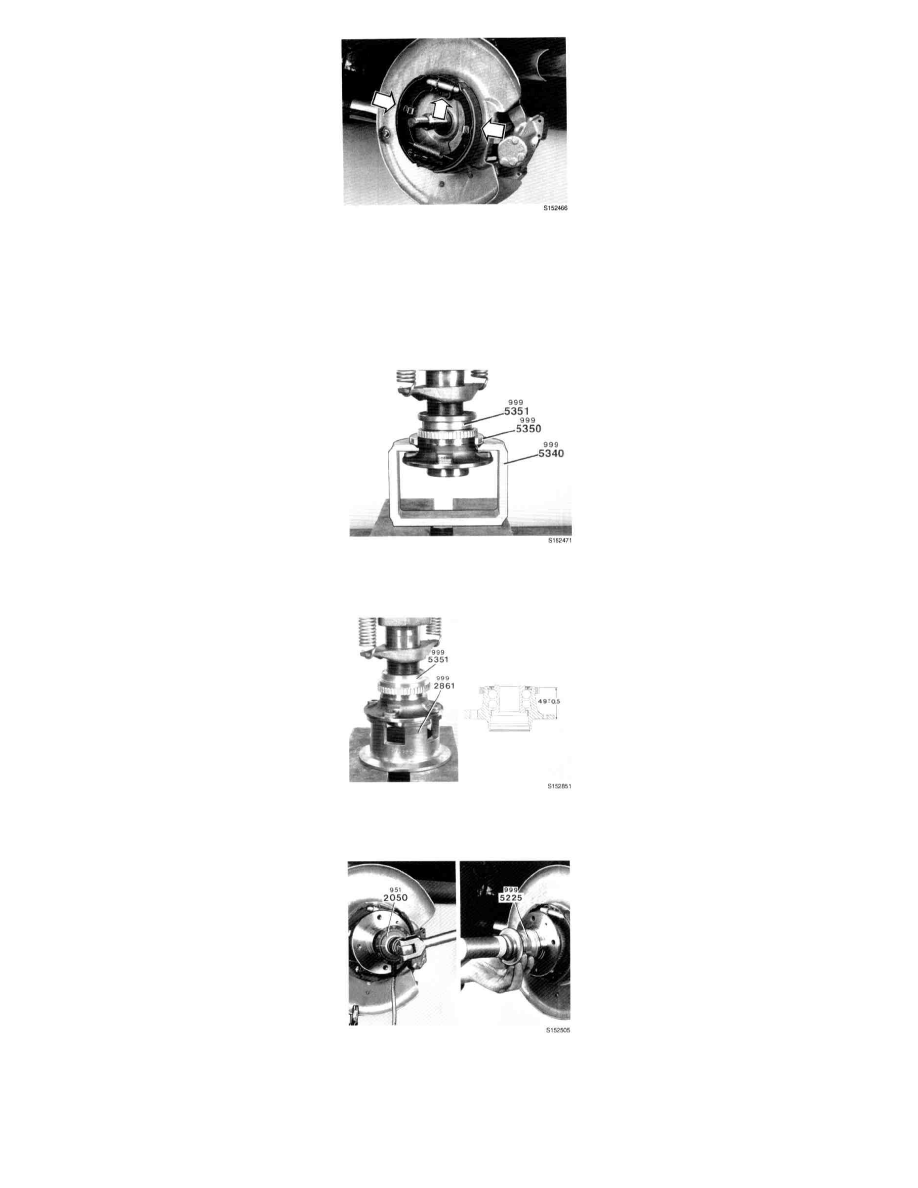 9. Install:
a. Brake backing plate and brake shoe retaining springs. Tighten upper screws to 25 Nm (18 ft. lbs.), and lower screws to 20 Nm (15 ft. lbs.).
b. The brake cable bracket on the brake backing plate, early models only.
10. Install brake shoes and adjustment mechanism.
11. Clean and install ABS-sensor.
a. Use a soft brush for cleaning.
b. Install the ABS-sensor. Only applies if the stub axle has been replaced. Tighten to 10 Nm (7.4 ft. lbs.).
12. Replacement of toothed wheel. 
a. Pry the toothed wheel off the hub. Use mandrel, spacer and counterhold.
b. Press on toothed wheel. Use mandrel and counterhold. Take care to install the toothed wheel square on the hub.
c. Check toothed wheel position when installing. 
13. Install the hub. 
a. Ensure that the axle stub is clean.
b. Use a new nut. Tighten to 120 Nm (89 ft. lbs.) and angle-tighten to 30°. Use angle gauge.
c. Check that there is no play in bearing after installation.
14. Install cover. Use mandrel.