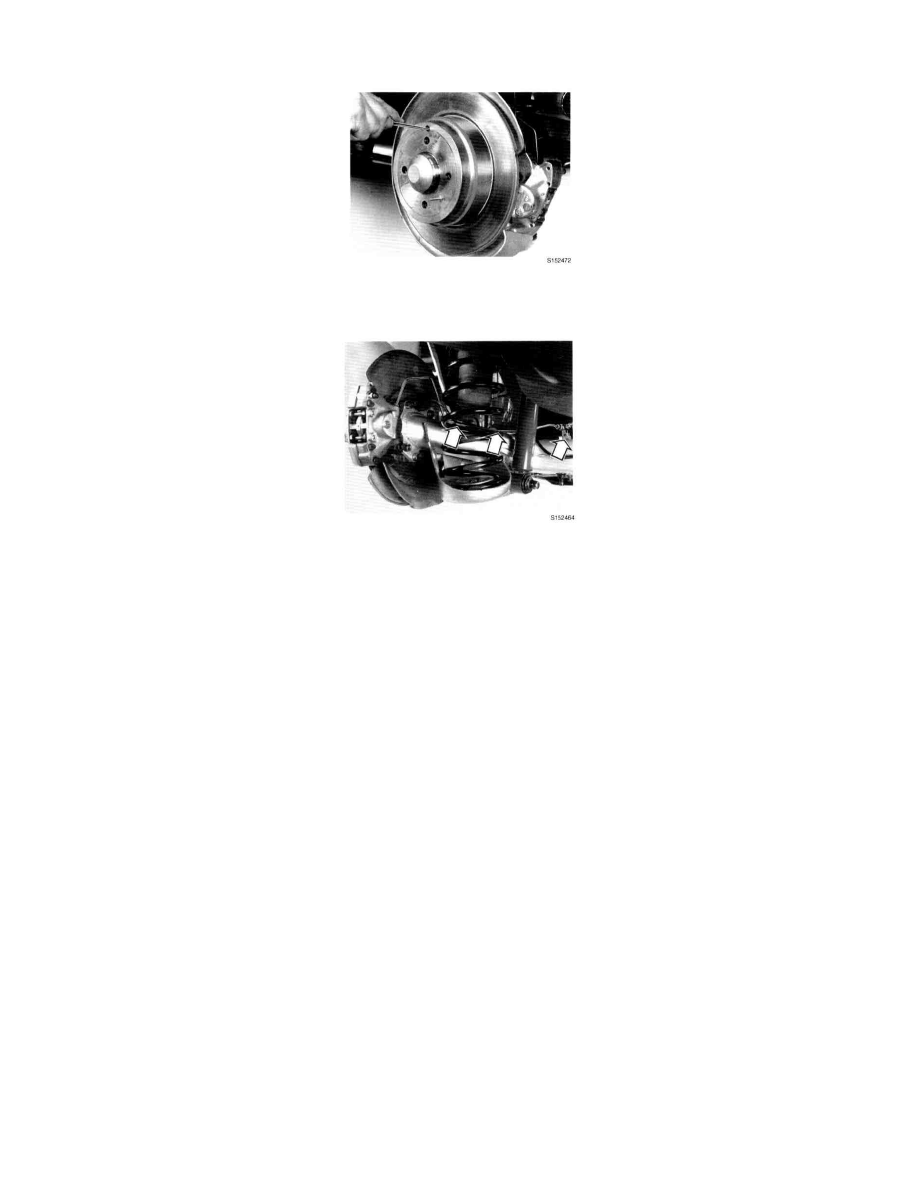 15. Ensure that contact surfaces on the disc and hub flange are clean.
16. Install disc and guide pin. Tighten guide pin to 10 Nm (7.4 ft. lbs.).
17. Adjust the parking brake. Adjust brake shoes until the brake disc cannot be turned. Then undo the adjustment mechanism four to six notches.
18. Install brake caliper. Use new screws. Tighten to 60 Nm (44 ft. lbs.).