< PREV PAGE
NEXT PAGE >
V70 XC AWD L5-2.4L Turbo VIN 56 B5254T (1998)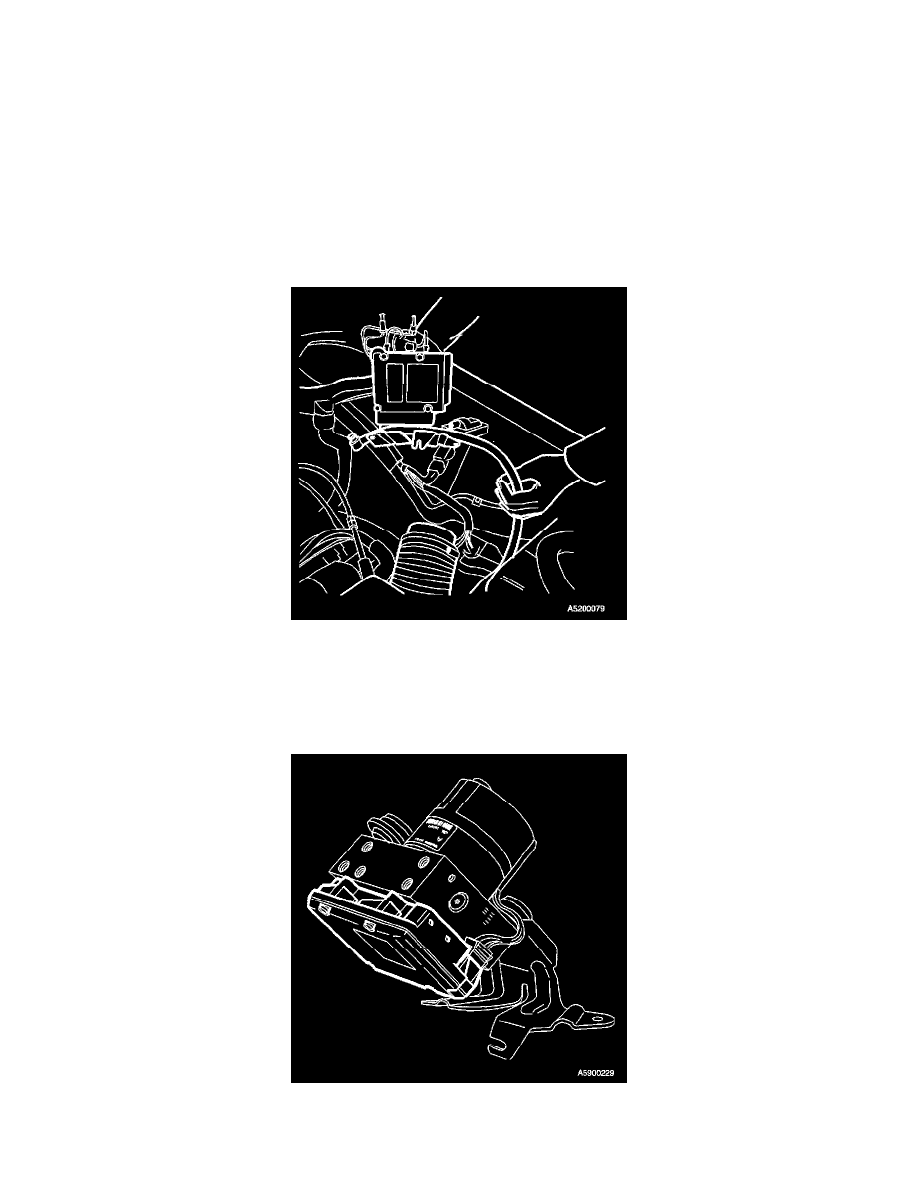 Seal off the brake pipe and connections on the hydraulic unit and master cylinder to prevent dirt getting into the system.
- Undo the connection to the control module by first pressing in the catches on the back of the cover (facing wheel housing). Then carefully turn the
cover upwards to release the catches.
Remove:
- Bracket mounting bolts and lift bracket up.
- Lift bracket up and undo vacuum hose.
[OOOO5]
In cars with TRACS:
- Lift bracket up slightly and move it forward.
- Disconnect non-return valve and vacuum hose from brake servo.
[OOOO6]
Removing hydraulic unit from bracket
Note!
Hydraulic unit must be replaced as a complete unit. Hydraulic unit must not be opened under any circumstances. Special equipment and
facilities are needed to re-assemble it.
< PREV PAGE
NEXT PAGE >