< PREV PAGE
NEXT PAGE >
V70 XC AWD L5-2.4L Turbo VIN 56 B5254T (1998)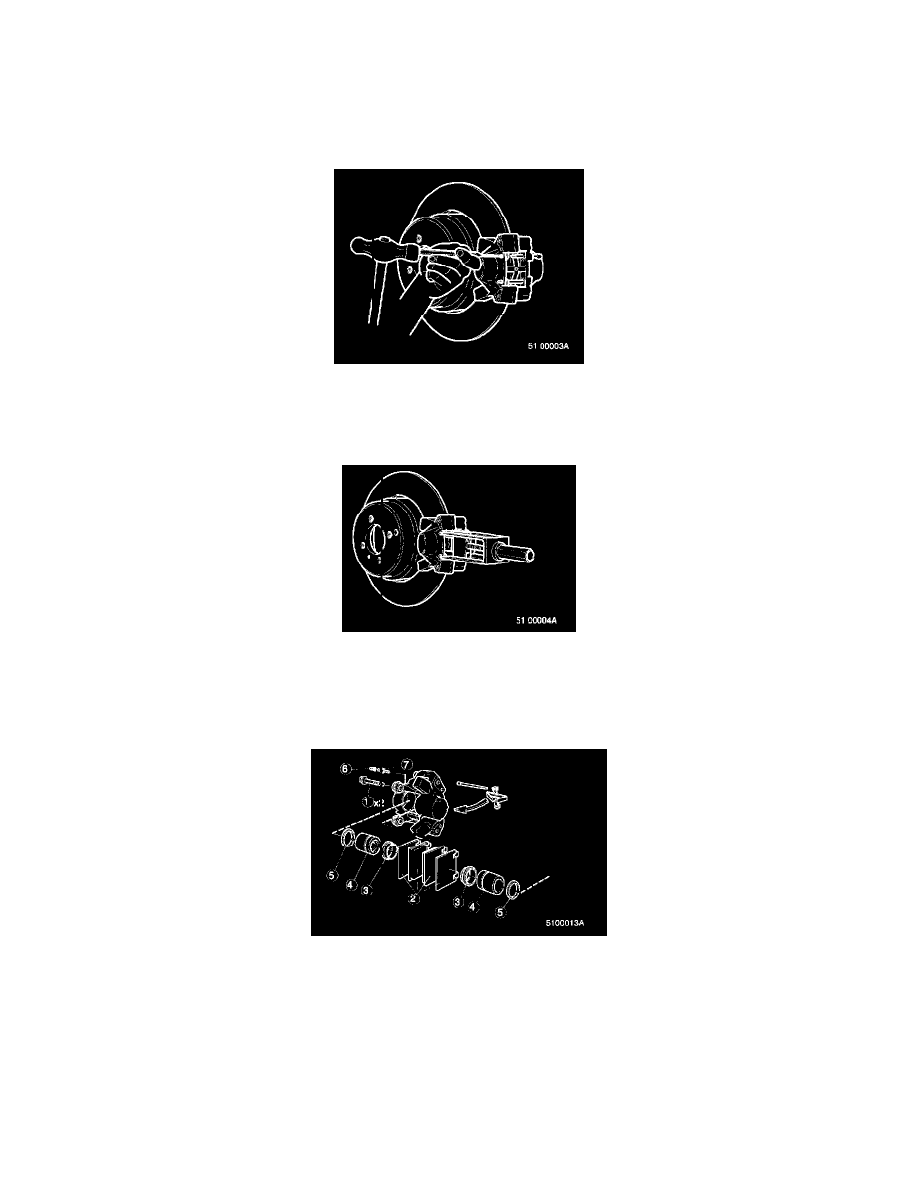 - Lock pedal in depressed position using a pedal jack.
- Collect emerging brake fluid.
- If brake pads are removed, go to [PPPA5].
[PPPA3]
Removing brake pads
- Knock out split pins with a 3 mm (0.12") mandrel.
- Remove retaining spring.
[PPPA4]
- Remove brake pads and shims. Use puller 999 2917 if brake pads will not come out easily.
[PPPA5]
Dismantling brake caliper
- Remove brake pipe from brake caliper.
- Remove brake caliper mounting bolts (1) and let caliper down.
- Drain remaining brake fluid.
[PPPA6]
Dismantling brake caliper
< PREV PAGE
NEXT PAGE >