< PREV PAGE
NEXT PAGE >
V70 XC AWD L5-2.4L Turbo VIN 56 B5254T (1998)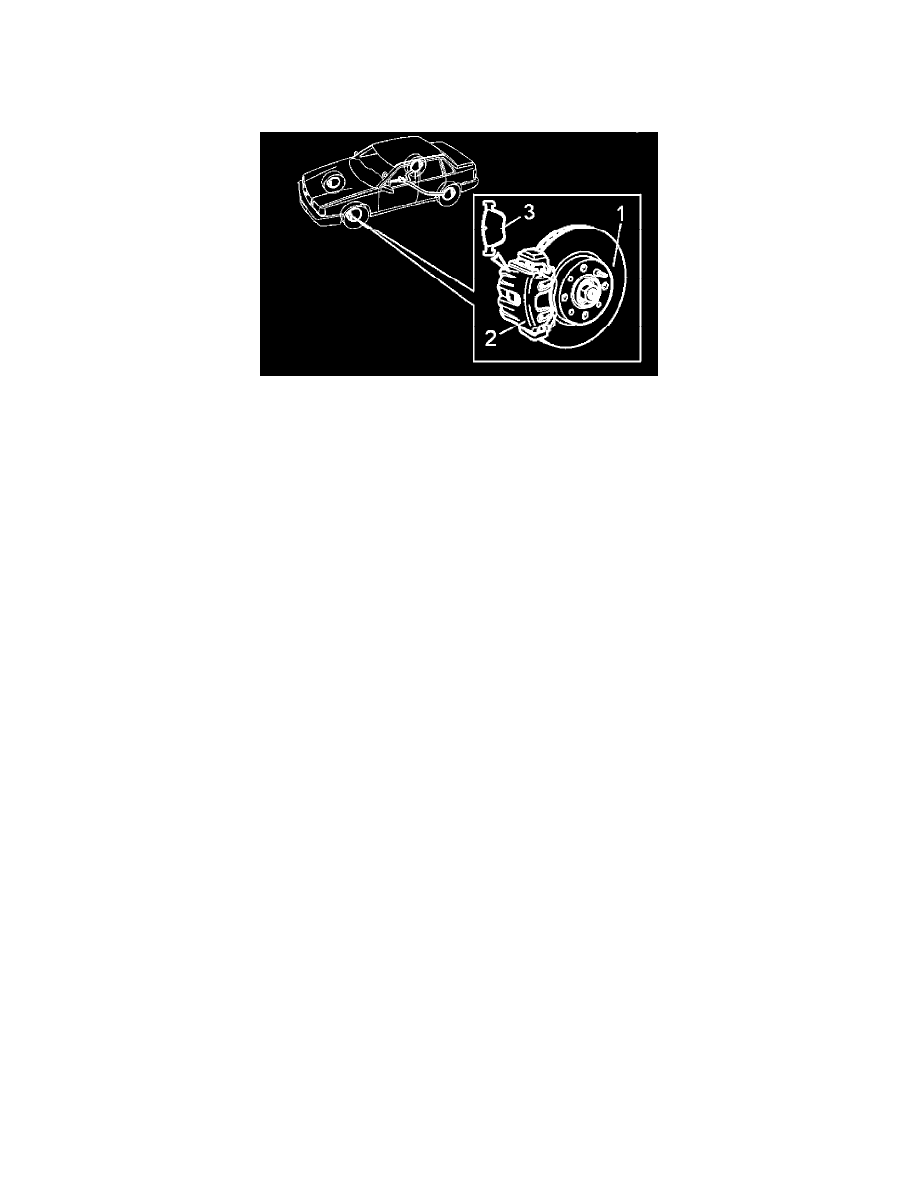 Brake Rotor/Disc: Description and Operation
Brake Caliper and Brake Discs on Front Wheel
Brake caliper and brake discs on front wheel
Front wheel brakes have ventilated brake discs (1) and sliding brake caliper (2) with special brake blocks (3) making for effective brakes and a long
life expectancy. 
The brake caliper has two main components: the caliper and the caliper mounting. The caliper slides in the caliper mounting on two locating pins
protected by protective caps. 
Braking force from the brake pads is absorbed by the caliper mounting, which transmits the force to the spindle. The caliper has a piston with an
O-ring and dirt guard. The O-ring is designed to prevent brake fluid escaping and to return the piston to its resting position after braking. The dirt
guard prevents dirt getting in between the cylinder and piston. 
The pressure on the piston is transmitted directly to the nearest brake pad and via the caliper to the other brake pad. The caliper slides on the locating
pins in the mounting to equalize the force on both sides of the brake disc. This sliding movement also compensates for the wear on the outer Pad.
< PREV PAGE
NEXT PAGE >