< PREV PAGE
NEXT PAGE >
V70 XC AWD L5-2.4L Turbo VIN 56 B5254T (1998)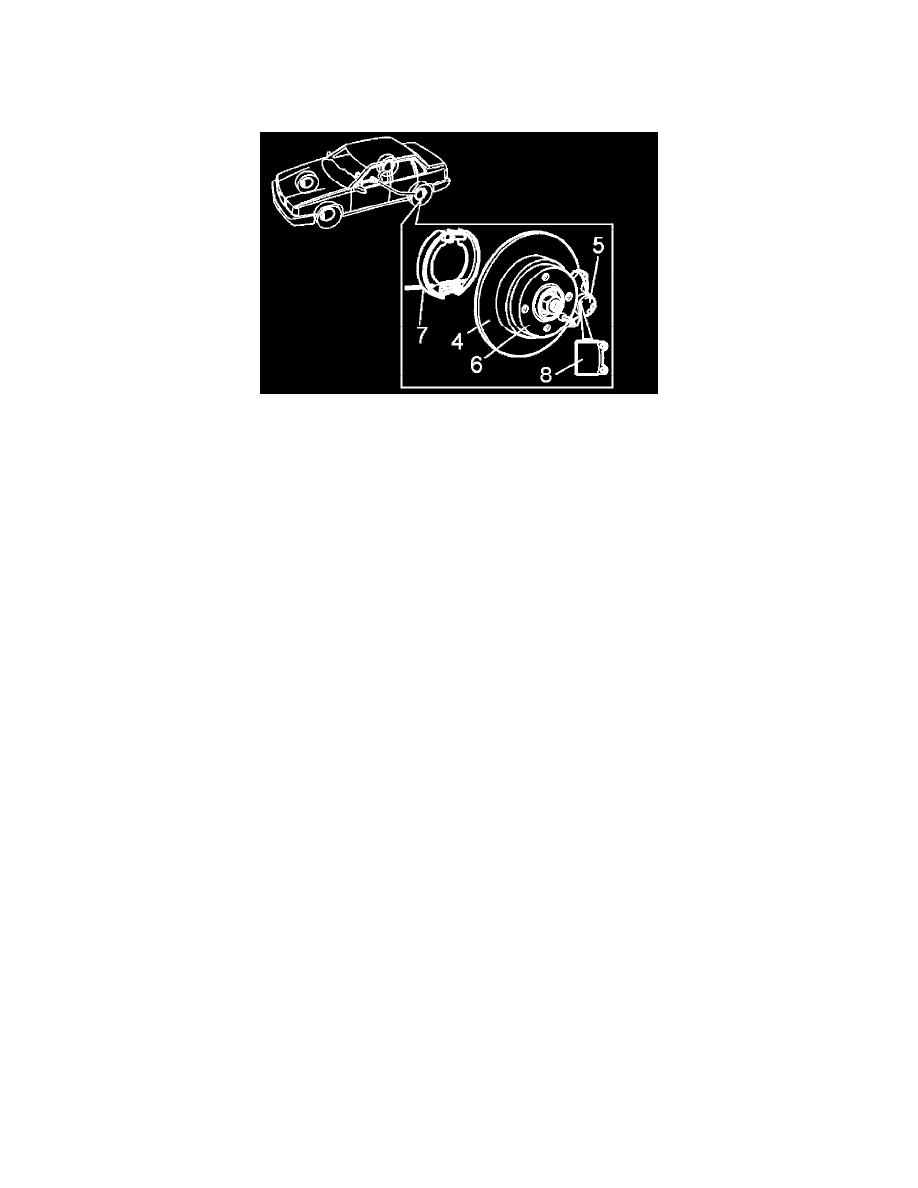 Brake Rotor/Disc: Description and Operation
Brake Caliber and Brake Discs, Rear Wheel
Brake caliber and brake discs, rear wheel
The rear wheel brakes have solid brake discs (4) and fixed brake calipers (5). 
The brake disc hub (6) also acts as the parking brake drum (7). The brake caliper consists of two halves bolted together and is located over the brake
disc. Each half has a cylinder and piston, O-ring and dirt guard. The cylinders are connected via a channel in the casing. The O-rings are partly
designed to prevent brake fluid escaping, and also to return the piston to its resting position after braking. The dirt guard prevents dirt getting in
between the cylinder and piston. The brake pad (8) is held in place in the casing by locking pins.
< PREV PAGE
NEXT PAGE >