< PREV PAGE
NEXT PAGE >
V70 XC AWD L5-2.4L Turbo VIN 56 B5254T (1998)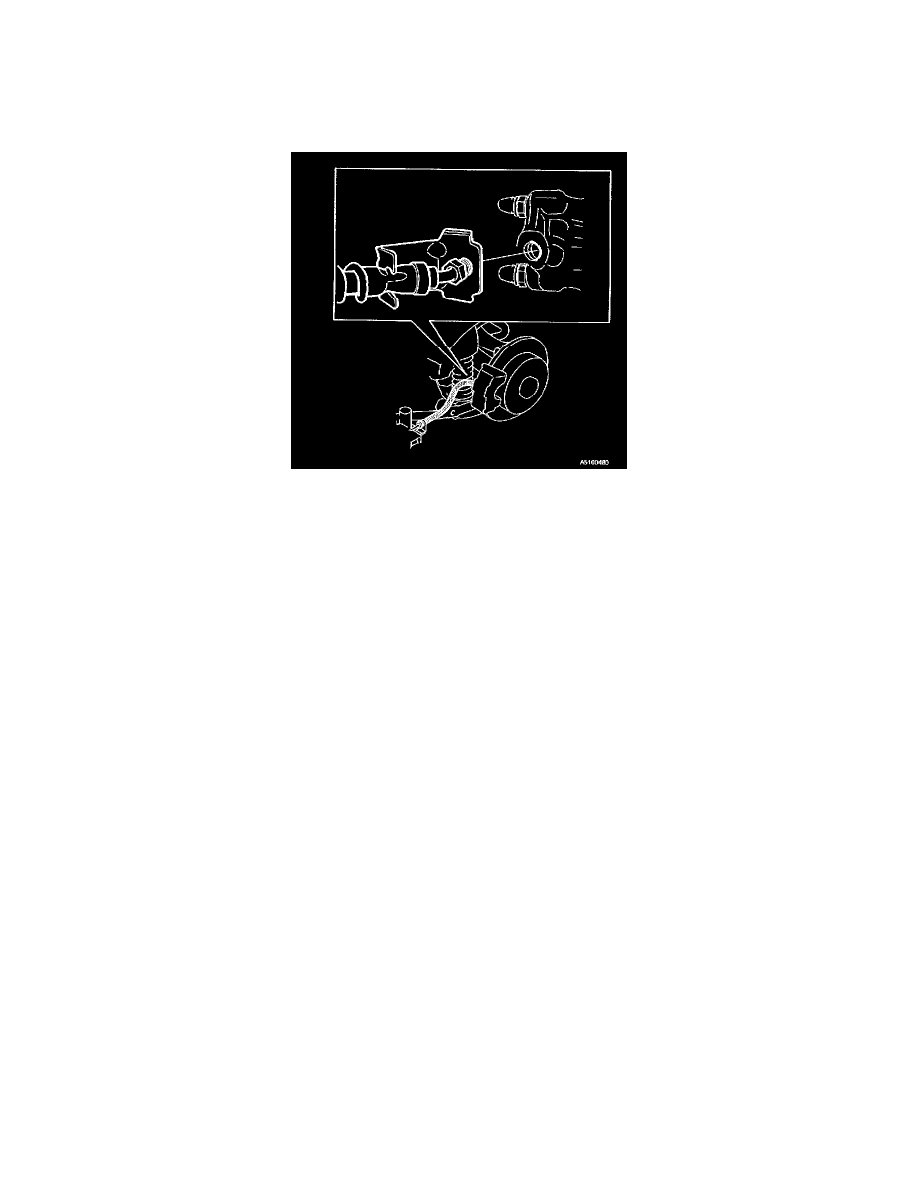 2
Replacing the brake hose
Remove the brake hose.
Install the bracket and the new brake hose as illustrated.
Repeat step on other side of car.
The tightening torque for the brake hoses must be 18 Nm (37 ft.lbs). 
Rust-proof the metal components on the brake hose at the brake caliper. Spray rust proofing agent in between the brake pipe and the fitting.
Bleeding of brakes, Bleeding brake system without a bleeding unit Service Manual Section 5(50, 52, 55, 59), Brakes (including ABS and TRACS) 850
1996- Section BBBB.
Wipe off any brake fluid spill.
Reinstall rear wheels torque to 100 Nm (78 Ft.lbs)
Ensure the brakes are functioning normally.
WARRANTY STATEMENT: Claims may be submitted under the New Car Warranty when there is a documented customer complaint, using claim type
01.
Operation No.
Labor Description
Time Allowance
51001-2
Bleeding the brake system 2 rear wheels
0.1 hr
52205-2
Replacing the rear brake hose x1
0.2 hr
< PREV PAGE
NEXT PAGE >