< PREV PAGE
NEXT PAGE >
V70 XC AWD L5-2.4L Turbo VIN 56 B5254T (1998)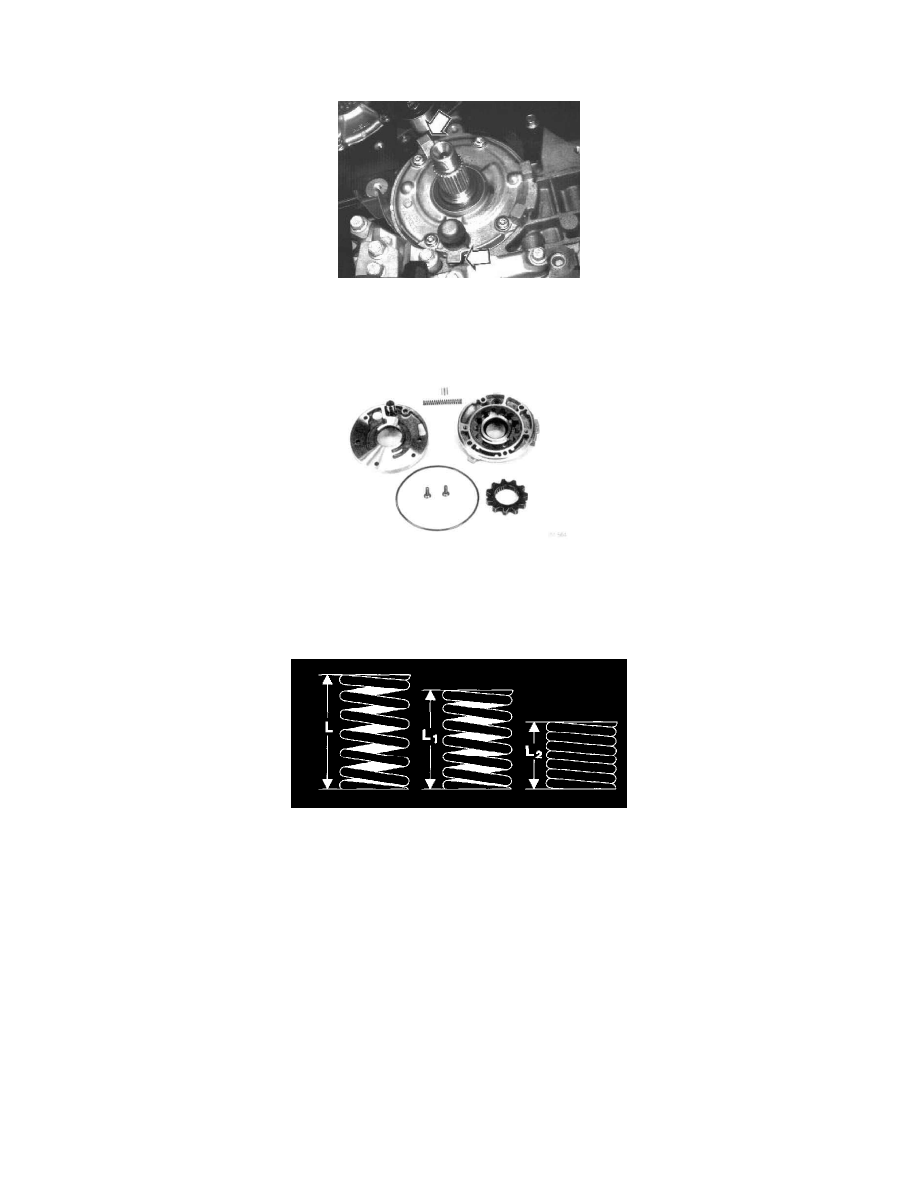 -
Clean mating surfaces. 
-
Replace seal, use drift tool No. 999 5455, or equivalent, grease seal. 
-
Press in seal using the crankshaft center nut.
4. Remove the oil pump: 
-
Undo the four oil pump bolts.
-
Carefully pry out oil pump, use a groove-cut chisel behind pry lugs.
-
Clean seal face and mating surfaces.
5. Dismantle oil pump:
Clean and check all components:
-
Check for wear and damage, pay particular attention to the crescent shaped insert (surface between suction and delivery sides).
If components are defective replace pump.
-
Separate parts are available for the relief valve.
Spring Tension (Part 1 Of 2)
6. Test relief valve spring Load (N):
-
Load (N)  / Length (mm)
0: 
82.13 mm
59 ± 4: 
56.10 mm
108 ± 8: 
39.90 mm
-
Relief valve opens: 0.60 MPa (85 psi) 
< PREV PAGE
NEXT PAGE >