< PREV PAGE
NEXT PAGE >
V70 XC AWD L5-2.4L Turbo VIN 56 B5254T (1998)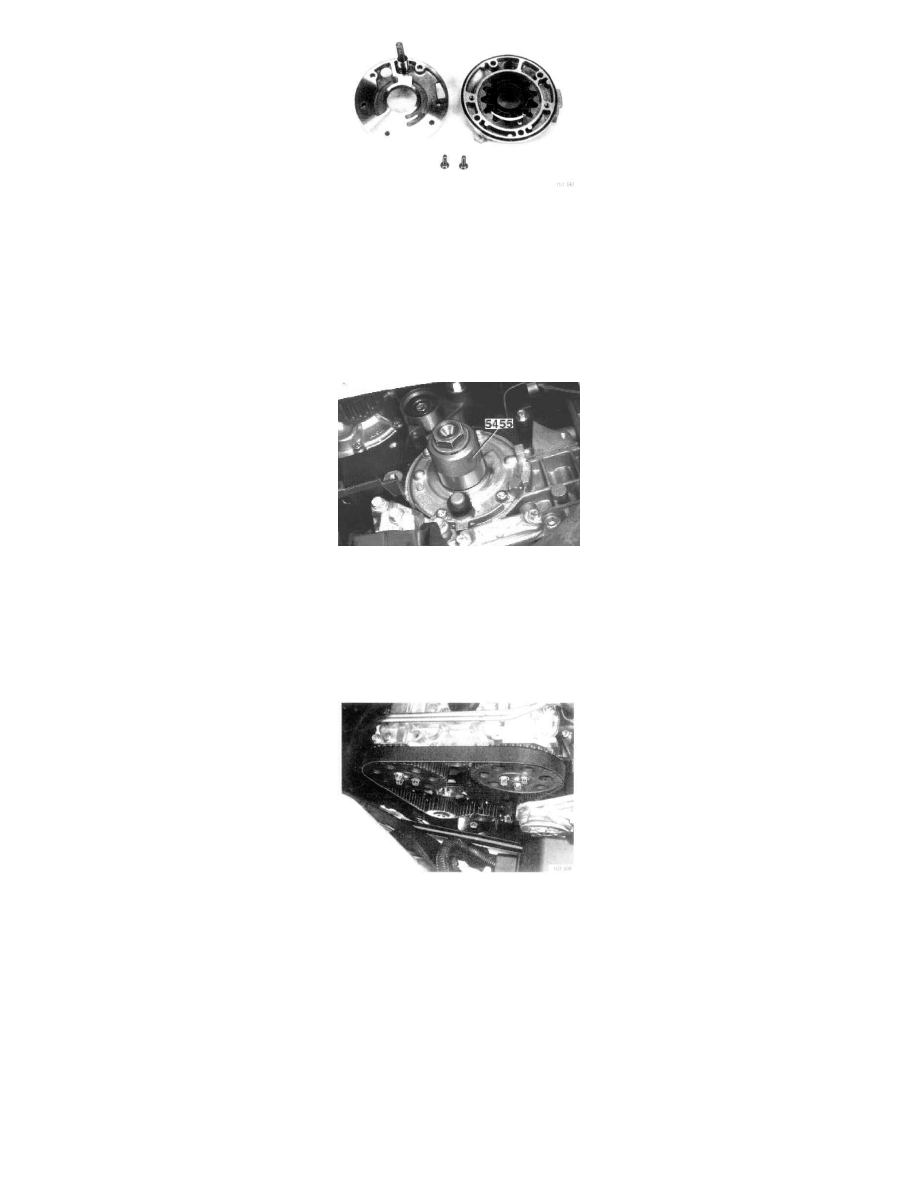 7. Install pump wheel in housing and check for play:
-
Place large pump wheel in housing with markings upwards.
-
Install the small pump wheel.
-
Check for play. If there is too much play replace pump. Assemble pump
NOTE:
-
If the play between the outside surfaces and the oil pump housing are greater than 0.35 mm and oil pressure is below 1 bar (14 psi) at 100°C
(212°F), the oil pump should be replaced.
-
Measure play with a feeler gauge.
8. Install oil pump:
-
Use new gasket.
-
Use drift tool No. 999 5455, or equivalent when installing pump.
Use screws as guide.
-
Pull in the oil pump with the crankshaft center nut.
-
Tighten screws crosswise to 10 Nm (84 inch lbs.).
-
Install crankshaft belt pulley using center nut and a spacer.
9. Install timing belt: 
-
Install belt tensioner screws, tighten to: 25 Nm (18 ft lb). 
-
Place belt around the crankshaft and right idler pulley. 
-
Place belt over camshaft pulley. 
-
Place belt around water pump and press belt over the tensioner pulley.
< PREV PAGE
NEXT PAGE >