< PREV PAGE
NEXT PAGE >
V70 XC AWD L5-2.4L Turbo VIN 56 B5254T (1998)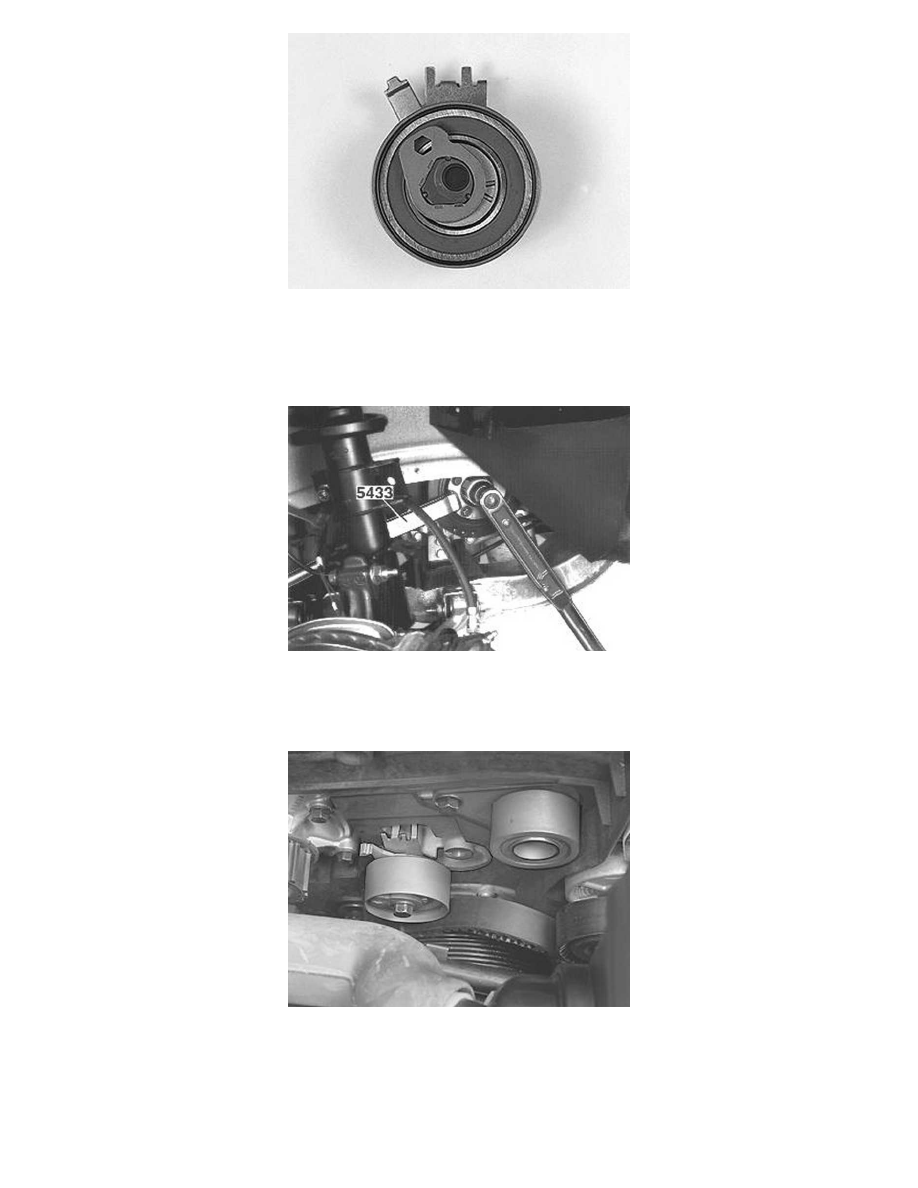 Removing timing belt
Slacken off belt tensioner
-
Slacken off belt tensioner center screw slightly.
-
Hold the center screw still and turn the tensioner eccentric clockwise with a 6 mm (15/64") allen key to "10 o'clock".
-
Remove the camshaft belt from the belt tensioner, camshaft pulley and idler pulley and the water pump.
Remove vibration damper
Raise the car
-
Remove vibration damper. Use counterhold 999 5433. Work the vibration damper loose.
-
Remove camshaft belt
Checking the belt tensioner and idler pulleys
Check bearing wear:
-
Replace if necessary.
Idler pulley:
-
Spin the idler pulley and listen for noise.
-
If replacing with a new idler pulley, tighten to 24 Nm (18 lb ft)
Tension pulley:
< PREV PAGE
NEXT PAGE >