< PREV PAGE
NEXT PAGE >
V70 XC AWD L5-2.4L Turbo VIN 56 B5254T (1998)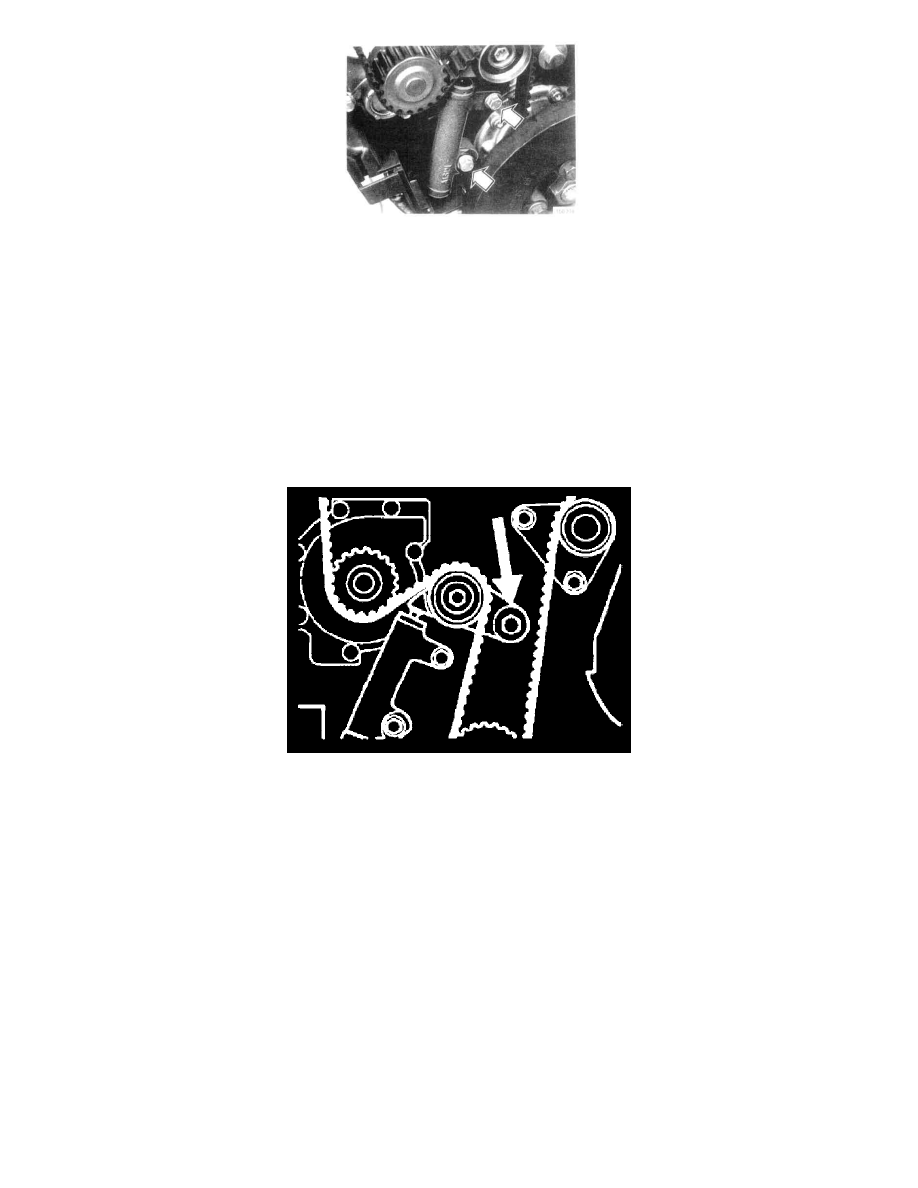 Removing timing belt
Hold tensioner damping unit upper screw
Slacken off the lower screw
Turn the tensioner damping unit so that the pulley comes free
Remove:
-
lower screw
-
tensioner damping unit
-
upper timing cover
-
timing belt
Greasing the bushing
Engines with automatic timing belt tensioners should have the lever bushing greased every time the belt is changed or the tension pulley removed. The
lever arm must be greased so that the bearing does not stick and give the wrong tension.
Remove:
-
Tension pulley lever screw
-
Tension pulley
-
Sleeve behind screw
Grease the surfaces on the lever bushing, the screw and the sleeve with grease P/N. 11 61 246-2 (50g) or 11 61 247-0 (500g).
Install:
-
Sleeve
-
Tension pulley
-
Tension pulley lever screw
Torque tighten screw to 39 Nm ±5 Nm
< PREV PAGE
NEXT PAGE >