< PREV PAGE
NEXT PAGE >
V70 XC AWD L5-2.4L Turbo VIN 56 B5254T (1998)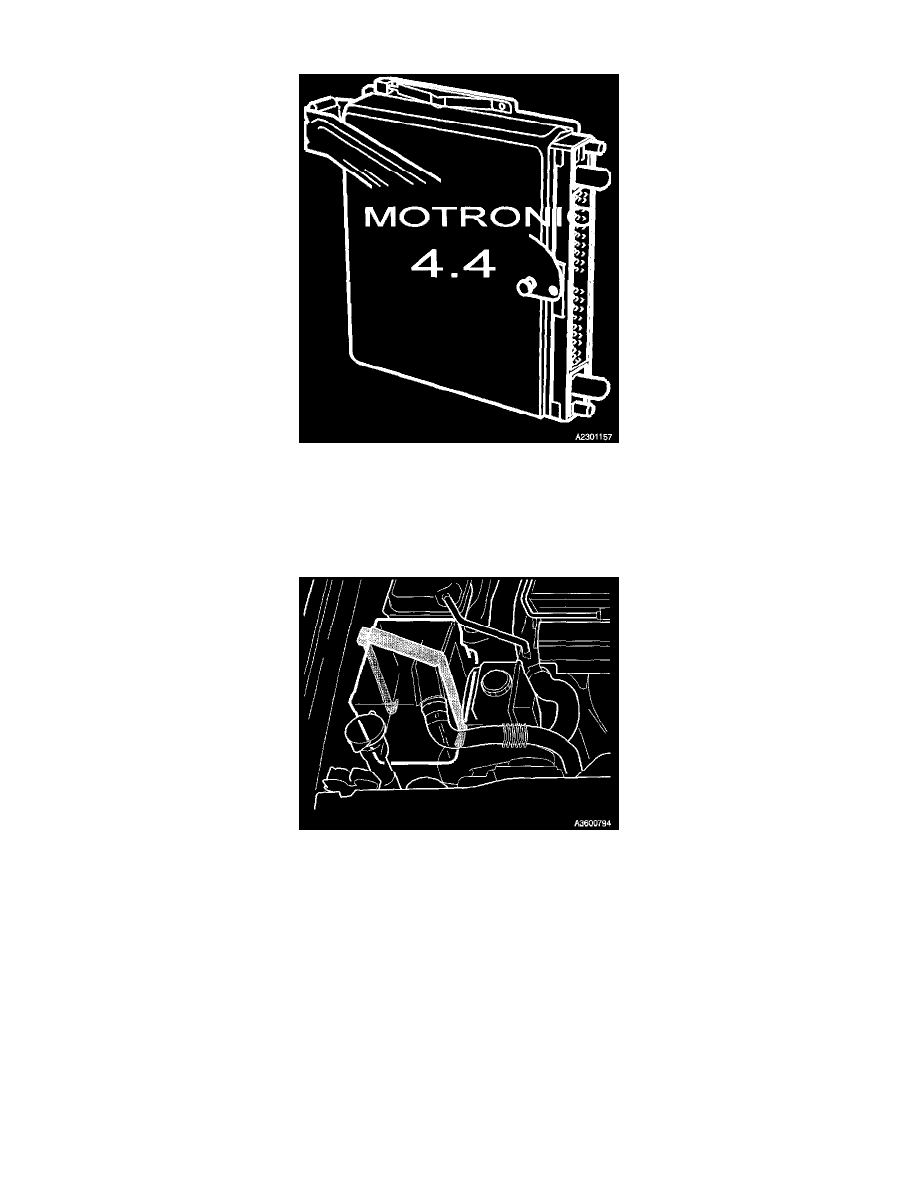 Engine Control Module: Service and Repair
Points To Observe When Replacing Engine Control Module
-
When changing an engine control module (ECM) from one car to another, remember to note any diagnostic trouble codes (DTCs) before
removing engine control module from the car.
-
The engine control module must not be removed from the car until the main relay has interrupted the supply. This may take up to 150 seconds after
the ignition has been switched off (car with immobilizer 245 seconds).
-
Always check the control module and connector on the control module box for bent or damaged pins or sockets.
Removing Locking Strip
-
As part of the anti-theft system on cars with an immobilizer the control module box in the engine compartment is secured with a locking strip. A
security screw is used to install the locking strip.
-
Mark up the center of the screw and drill a suitable hole for a screw puller. Insert screw puller and remove the screw.
-
Remove the locking strip across the engine control module box cover.
-
Clean the engine control module box cover carefully so that no dirt or swarf falls into the box when it is opened.
< PREV PAGE
NEXT PAGE >