< PREV PAGE
NEXT PAGE >
V70 XC AWD L5-2.4L Turbo VIN 56 B5254T (1998)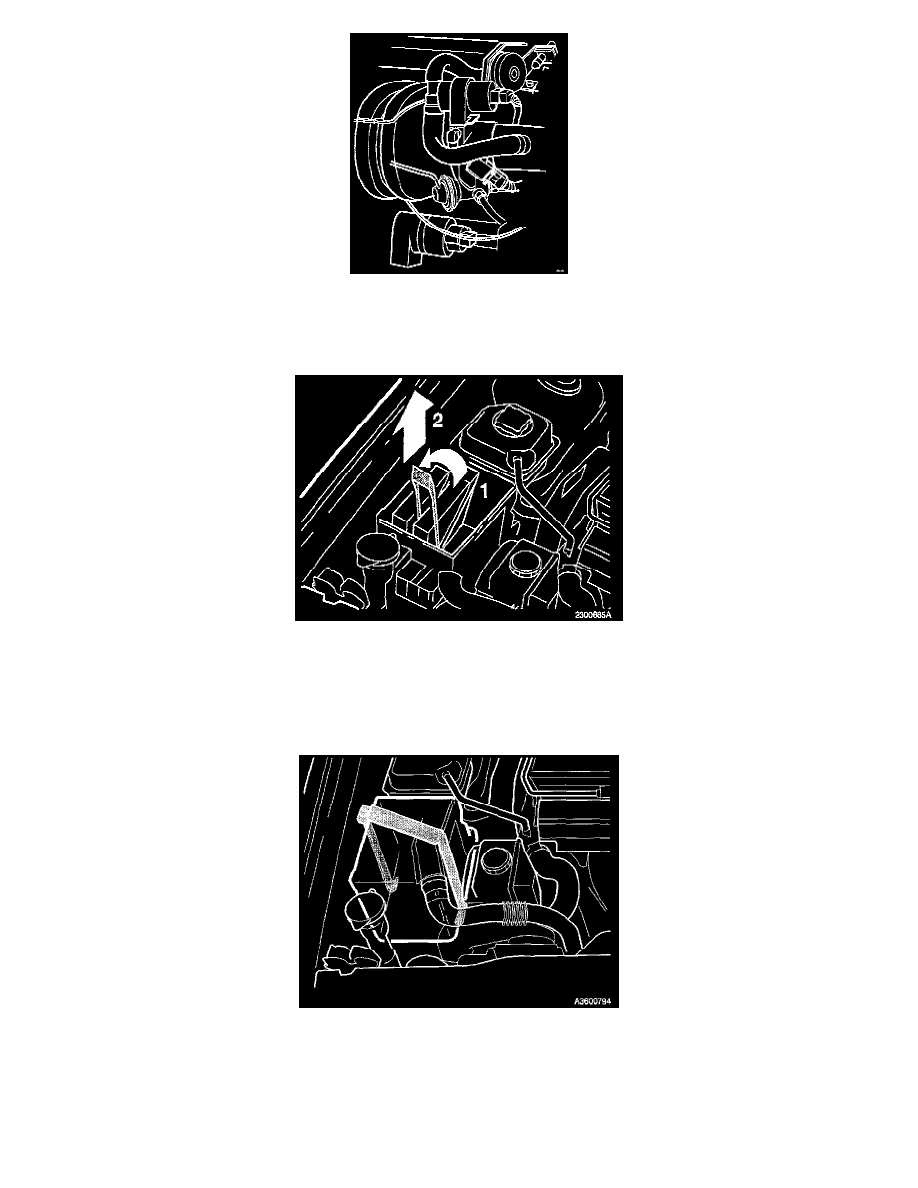 Removing The Engine Control Module
-
Check that supply from main relay has been interrupted. Easiest method is to place fingertips on idle air control (IAC) valve. When the valve stops
vibrating, the main relay has cut off supply to the system.
-
Open engine control module box cover and remove Motronic 4.4 engine control module (module nearest engine).
Installing New Engine Control Module
-
Inspect connector pins and sockets for damage.
-
Install new engine control module.
-
Switch on ignition.
-
Read off any diagnostic trouble codes.
-
Erase diagnostic trouble codes and reset adaptive functions.
Installing Locking Strip
-
As part of the anti-theft system on cars equipped with an engine immobilizer, the engine control module box in the engine compartment is locked
into place with a locking strip. The locking strip is installed with a security screw.
CAUTION:  Before reinstalling locking strip, make sure that the car has been repaired and no faults persist.
-
Locate the slit underneath the engine control module box with your fingers and hook the locking strip into it.
< PREV PAGE
NEXT PAGE >