< PREV PAGE
NEXT PAGE >
V70 XC AWD L5-2.4L Turbo VIN 56 B5254T (1998)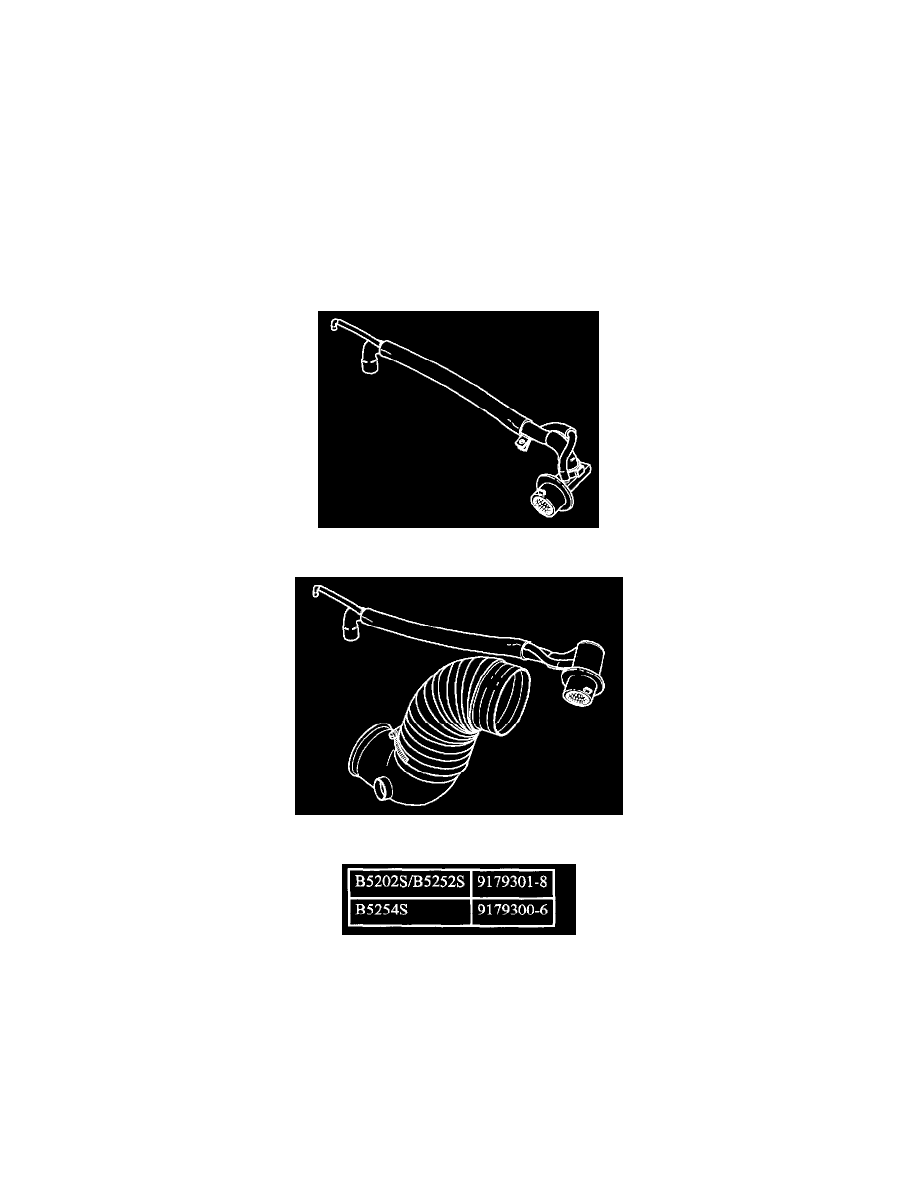 PCV Valve Hose: Service and Repair
At the beginning of October 1995, a modified crankcase ventilation system was introduced. The crankcase ventilation pipe and the flame traps have
been modified.
The vacuum hose has been moved from the multi-nipple to a nipple cover on the intake manifold at the power steering pump.
At the beginning of November 1995, a further modification was carried out to the crankcase ventilation pipe on engines without a variable intake
manifold, i.e. engines with Fenix and Motronic (not turbo) engine management systems.
On the engines in question, the pipe introduced in October l995 appears as in the illustration.
This pipe is clamped in the intake manifold rear mounting screw.
This hose was mounted on engines with engine serial number between: 5829626-616344 and IS not available as a replacement part.
If the above pipe needs to be replaced, the pipe introduced in November 1995 should be used instead, P/N 9179305-9
Part 1 Of 2
Part 2 Of 2
If this pipe is replaced, the fresh air hose must also be replaced according to P/N shown:
< PREV PAGE
NEXT PAGE >