< PREV PAGE
NEXT PAGE >
V70 XC AWD L5-2.4L Turbo VIN 56 B5254T (1998)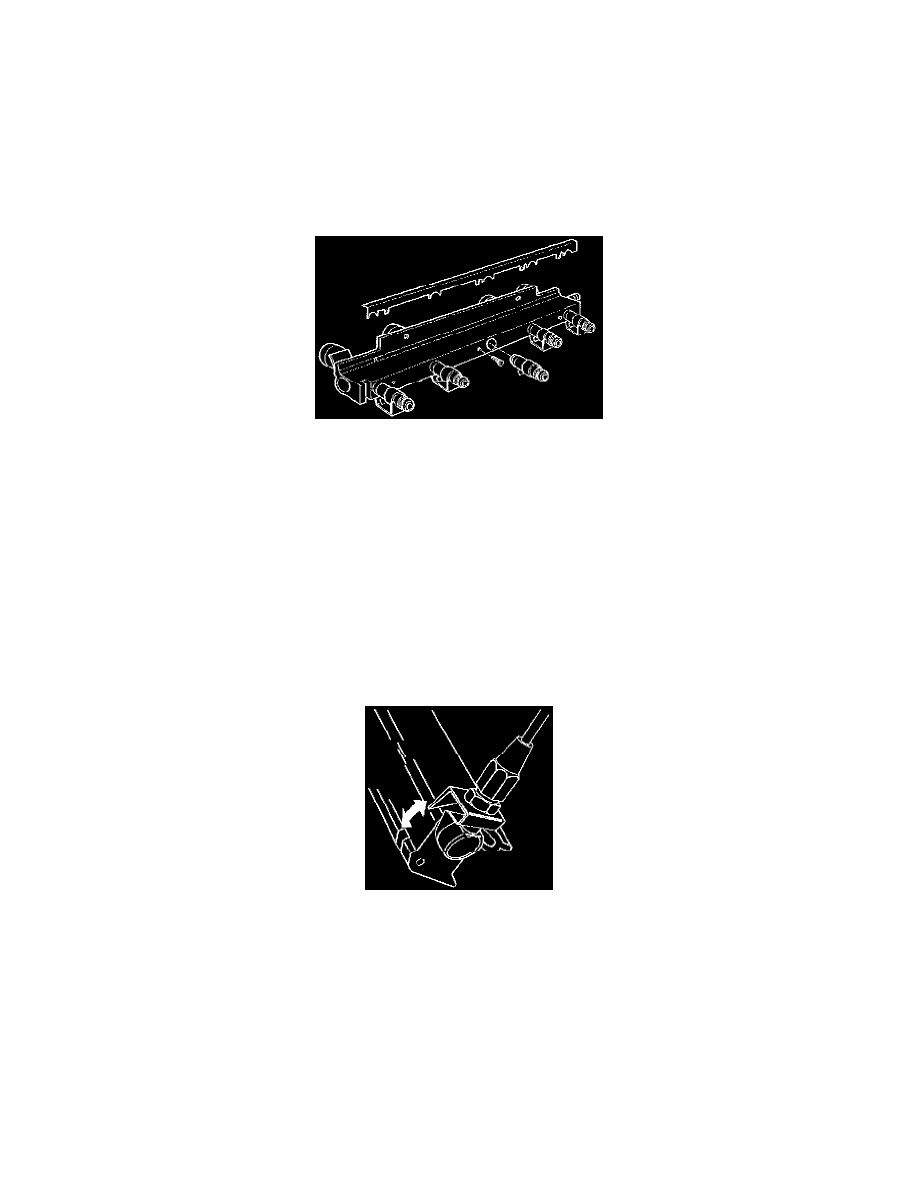 -
mounting rail.
-
pressure regulator for cars with fuel return system.
-
injectors.
Note!
Handle injectors carefully to avoid damage to nozzles and needles.
Installing injectors
5
Install nozzles and pressure regulator in the new fuel rail. Lubricate nozzle 0-rings with petroleum jelly.
Locate mounting rail. The injectors may need to be pulled away from the fuel rail a few millimeters to install the rail.
Install mounting rail to fuel rail. (Tightening torque 6 Nm (53 in. lbs)).
Note!
The nozzles have two channels at the top against the fuel rail. The mounting rail must sit in the uppermost channel.
Installing fuel rail
6
Install a new O-ring on the pressure pipe.
Note!
Lubricate nipple O-ring with petroleum jelly.
Carefully press in pipe and nipple into fuel rail.
Turn fuel rail 90° and ensure that the lock facing on the nipple is in the correct position in the fuel rail.
Caution!
Take care not to bend lock facing.
< PREV PAGE
NEXT PAGE >