< PREV PAGE
NEXT PAGE >
V70 XC AWD L5-2.4L Turbo VIN 56 B5254T (1998)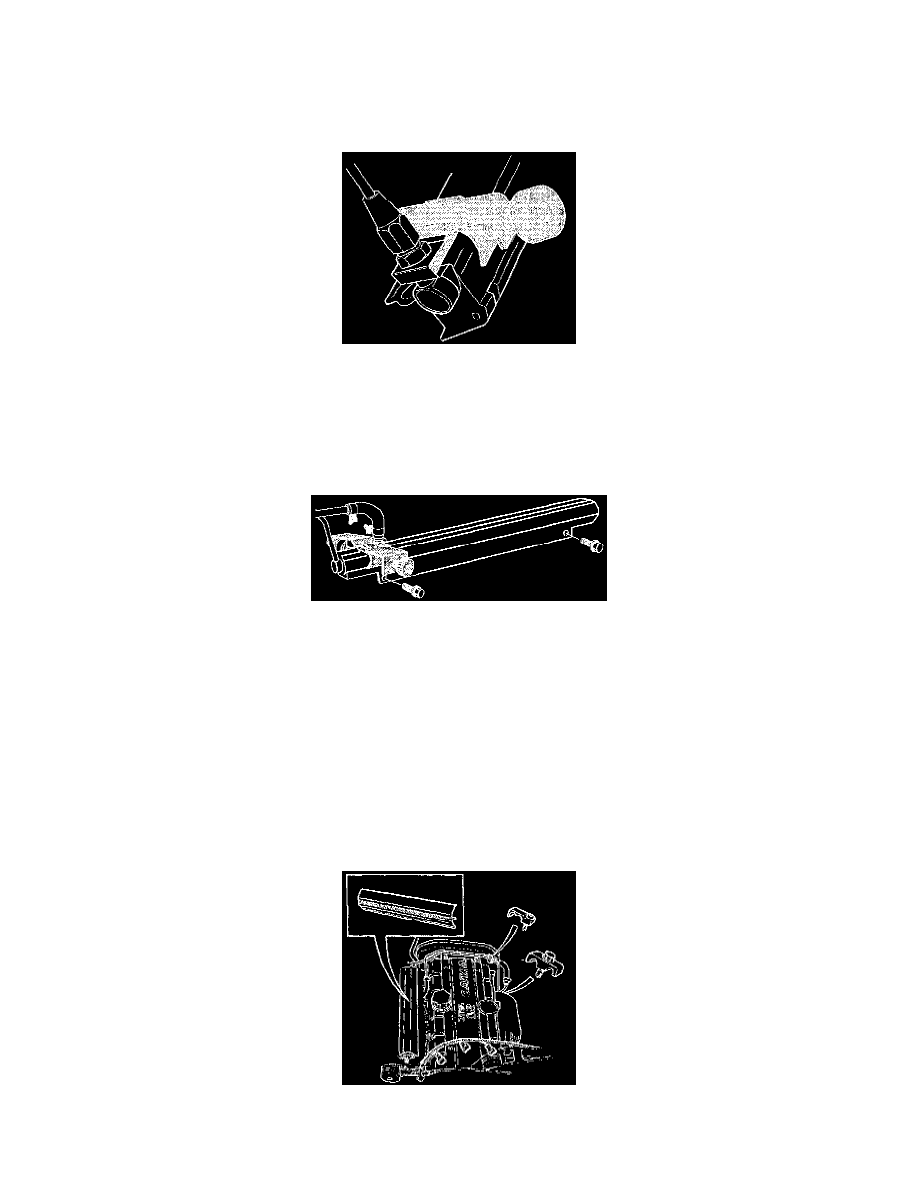 -
holder 999 5533 on injectors.
Press in the holders so that they are in good contact with injectors.
Screw down adjustment screw so that the contact plate is in contact with the fuel rail, turn the screw another half turn.
The illustration shows holder 999 5620 for securing the nipple which is positioned closest to the fuel delivery line (late version fuel rail).
Remove:
-
vacuum hose from pressure regulator.
(The above point applies only to cars with return fuel system)
-
screws holding fuel rail.
Lift up fuel rail and carefully turn upwards. Check that the pipe does not bend and hook the center injector behind the gutter sealing Strip.
Note!
Handle injectors carefully to avoid damage to nozzles and needles. Retain any damping rubbers on the intake manifold.
Replacing delivery lines
9
Draining the fuel system
Drain fuel system See other manual: Draining fuel injection system Section 2 (23, 28) TP 2308202.
Removing delivery lines
Remove:
< PREV PAGE
NEXT PAGE >