< PREV PAGE
NEXT PAGE >
V70 XC AWD L5-2.4L Turbo VIN 56 B5254T (1998)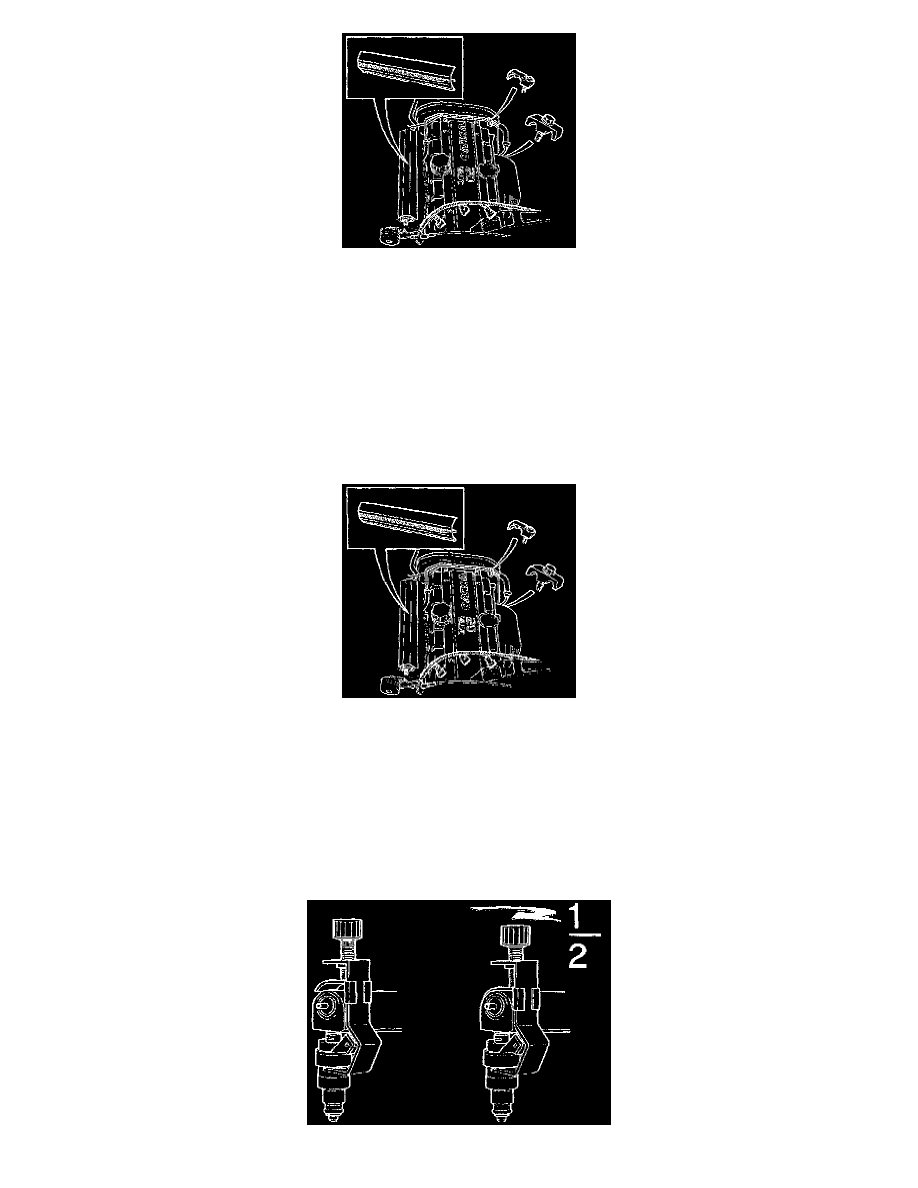 -
the 2 fuel line clamps. See illustration.
-
the return line hose mounting on the pressure regulator which is located in the fuel rail.
-
the return line joint on the hose under the car. Install the new return line in reverse order.
Note!
New return hose.
Removing the rail with injectors
8
Remove:
-
fuel rail cover.
-
injector connectors.
-
2 fuel lines clamps to prevent pipes bending, see illustration.
Note!
Carefully remove both retaining clamps for the fuel pipes to prevent fuel spillage when the fuel rail is removed.
Install:
< PREV PAGE
NEXT PAGE >