< PREV PAGE
NEXT PAGE >
V70 XC AWD L5-2.4L Turbo VIN 56 B5254T (1998)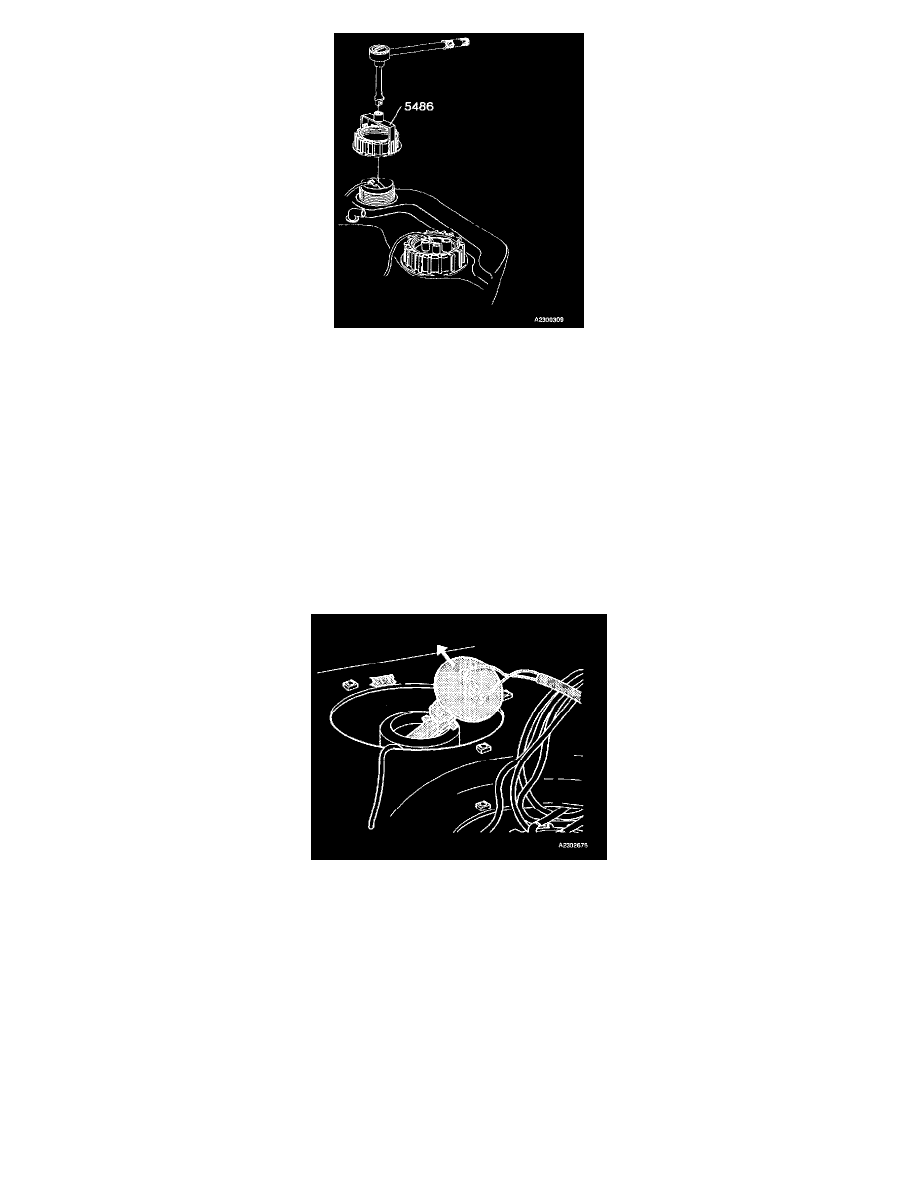 Caution!
Place the retaining nut back on the threaded neck if the new sending unit is not installed immediately. The threaded neck may deform if left open.
Remove the retaining nut with special tool 999 5486. 
Carefully pull up the sending unit half way, letting the fuel inside the tube drain out.
Caution!
Ensure so that no fuel spill occurs while lifting the sending unit out of the vehicle.
Remove the sending unit with the gasket.
5
Install new fuel sending unit
Note!
The mark (arrow) on the sending unit must be pointing within the marks on the tape.
Install new gasket on sending unit.
Lubricate the top surface of the sending unit to avoid twisting white tightening the retaining nut. Use petroleum jelly or equivalent.
Carefully insert the new sending unit into the tank.
6
Alignment of the sending unit
< PREV PAGE
NEXT PAGE >