< PREV PAGE
NEXT PAGE >
V70 XC AWD L5-2.4L Turbo VIN 56 B5254T (1998)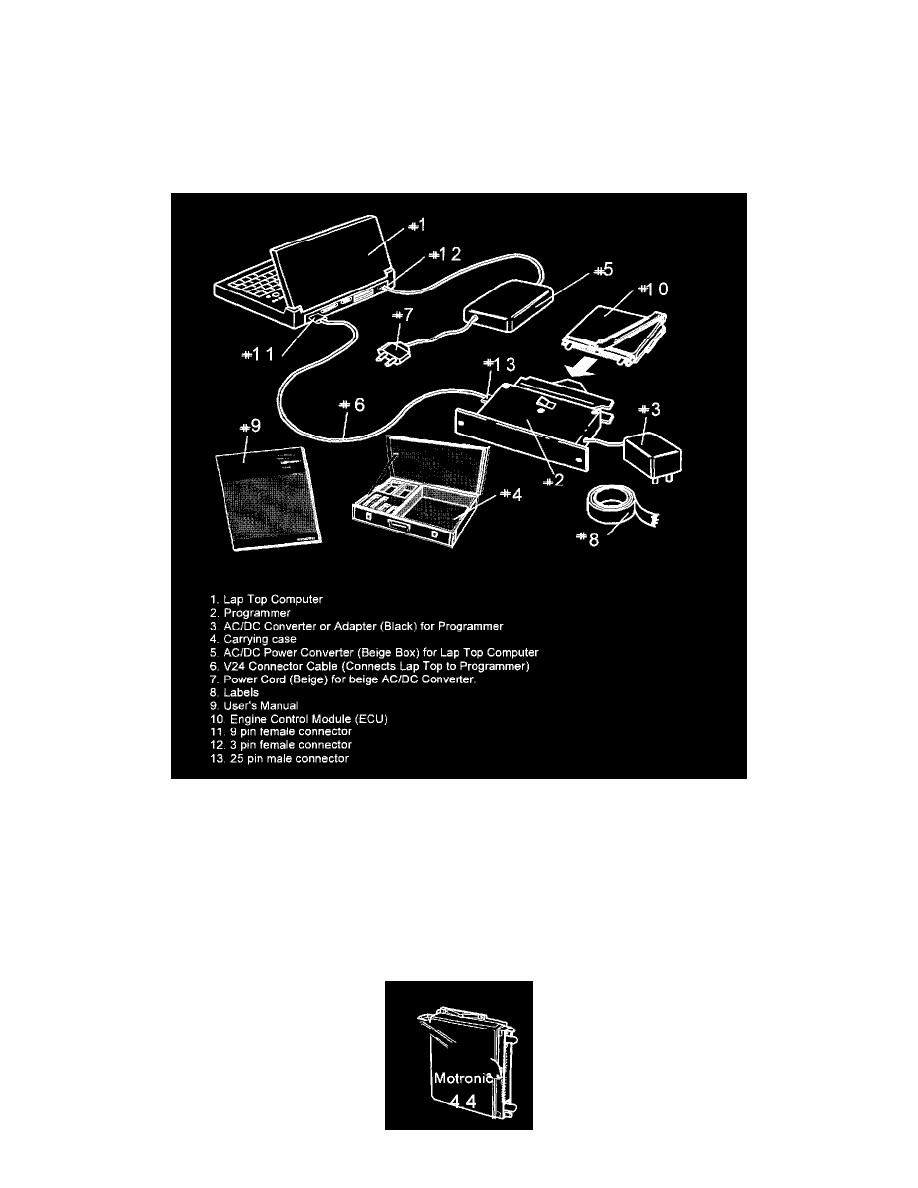 General Description
The reprogramming equipment requires the ECM part number to be entered, and only allows the programming of ECMs. Then the data is downloaded to
the ECM. When the download is completed, the system will check for a successful data transfer. If any errors are detected, the system will permit start of
the programming procedure again.
Programming Operation
1.
Connect the Lap Top
-
Open rear cover from Lap Top PC
-
Connect Lap Top PC (# 1) to the Programmer using the V24-cable.
-
9 pin female connects to the Lap Top PC (# 11).
-
25 pin male connects to the Programmer (# 13).
-
Connect the power supply to the programmer. Use AC/DC converter 120V-12V (# 3)
-
Connect the power supply to the laptop PC. Use AC/DC converter 120V-18.5V (# 5)
< PREV PAGE
NEXT PAGE >