< PREV PAGE
NEXT PAGE >
V70 XC AWD L5-2.4L Turbo VIN 56 B5254T (1998)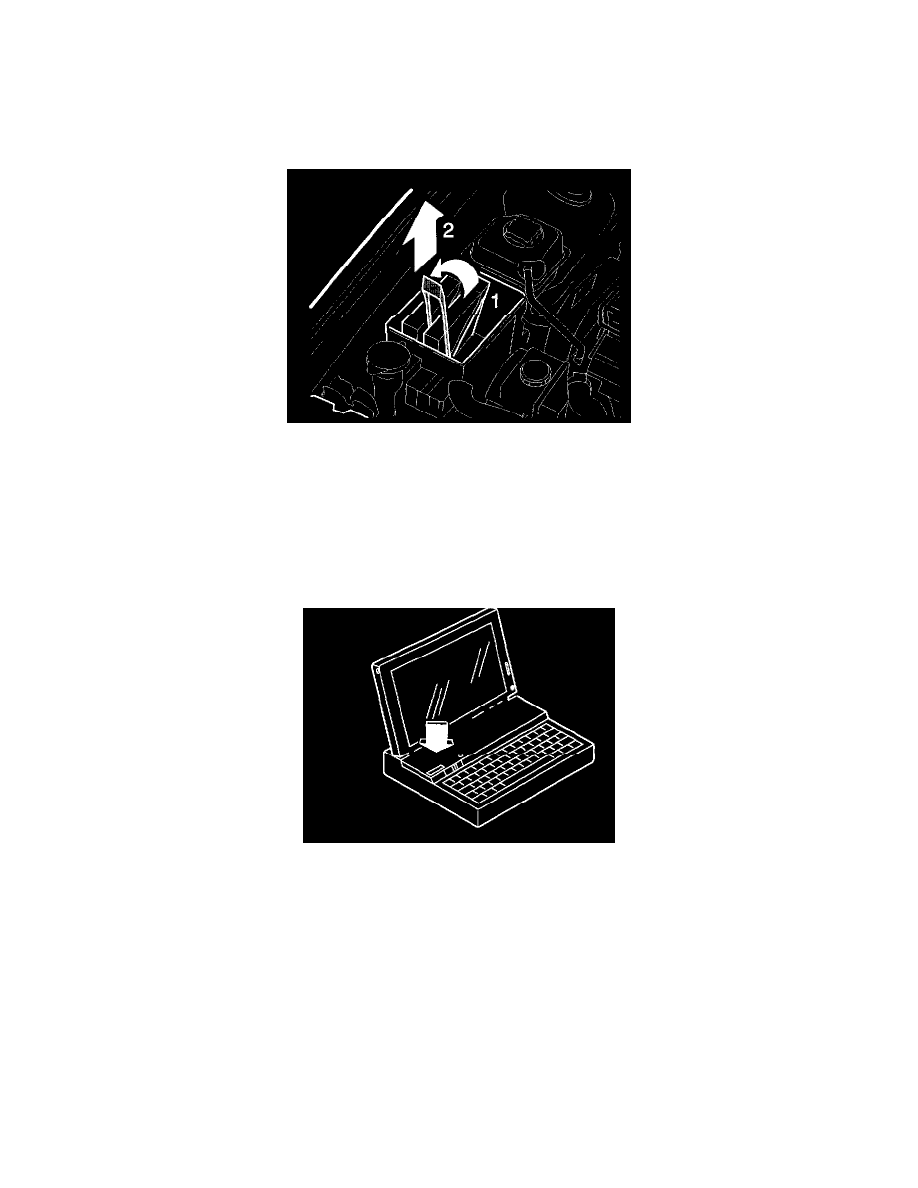 2.
Remove ECM
Points to observe when removing engine control module (ECM).
-
Wait 150 seconds after engine coolant fan has stopped.
-
Remove (ECM) fuse no. 1.
S70 / V70
Open engine control module (ECM) box cover and remove Motronic 4.4 engine control module (ECM) (module nearest engine).
890 / V90
See TP2321201, Section UUUH, page 557, Replacing engine control module
Always check the control module and connector on the control module box for bent, damaged pins or sockets.
3.
Start Programming
-
Slide the power switch on the Laptop-PC.
-
The start menu will be loaded.
-
Connect the ECM to the programmer and slide lever to lock position.
-
Switch on power to the programmer.
-
Make sure that <START> is selected.
Note!
Use arrow keys to toggle up or down.
-
Press <Enter>.
-
Follow the instruction on the Laptop-PC screen.
Programming takes approximately 5 minutes. During this time, prepare the label (Part Number 9438597).
If additional labels are needed, they may be ordered from Volvo using normal parts ordering routines.
< PREV PAGE
NEXT PAGE >