< PREV PAGE
NEXT PAGE >
V70 XC AWD L5-2.4L Turbo VIN 56 B5254T (1998)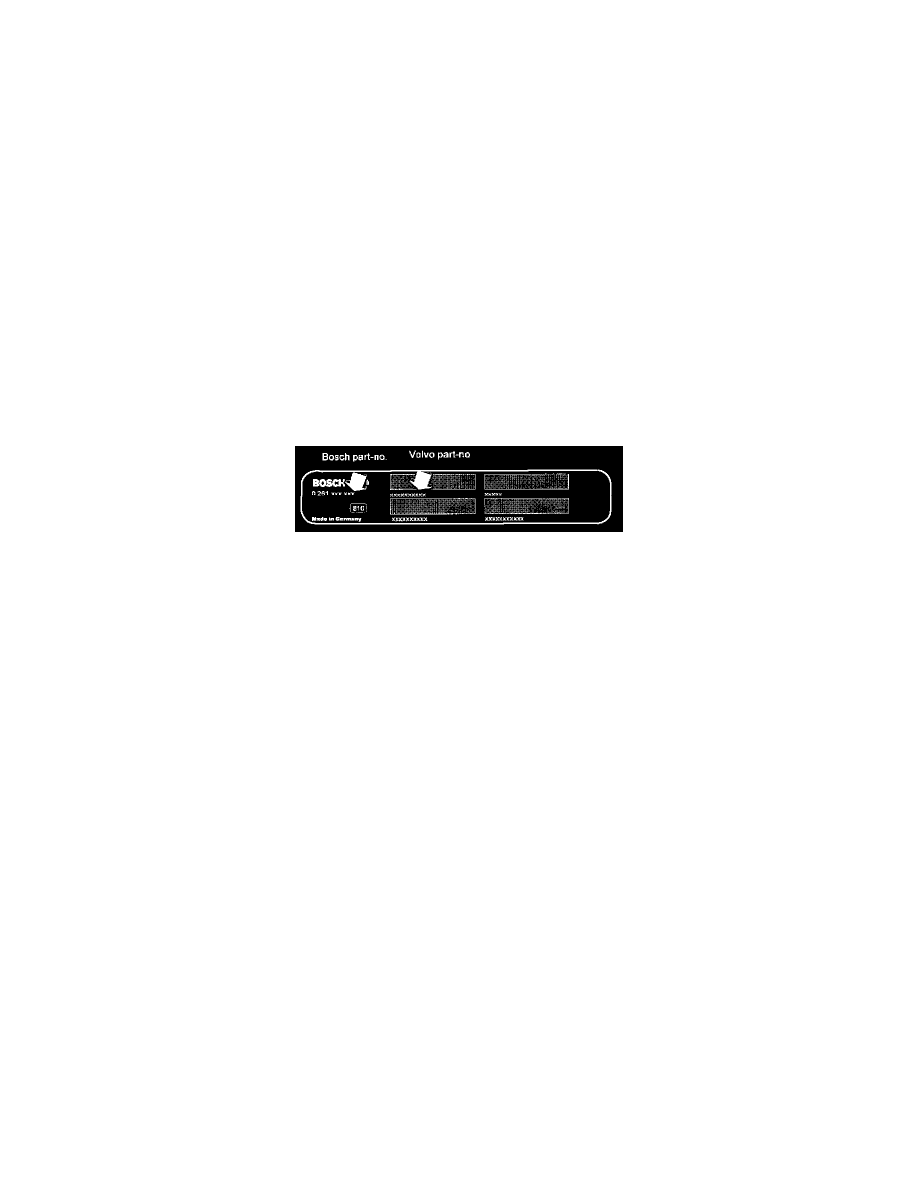 Note!
If using the engine control module (ECM) from another car, diagnostic trouble codes (DTCs) (if any) must be erased and adaptive functions
reset as described above before engine control module (ECM) is reinstalled in car.
-
Reinstall ECM box cover.
9.
To program another ECM
-
Connect the ECM to the programmer.
-
Switch on power to the programmer.
-
Type "Go".
-
Press <Enter>, and the start menu will appear.
-
Secure that <START> is selected.
-
Press <Enter>, and follow the instructions on the laptop PC screen.
-
Repeat steps 3 through 7
10.
End programming
-
Switch off power to the Laptop-PC.
Programming Errors
If something goes wrong
The Lap Top PC system checks for a successful data transfer. If any errors are detected, a second programming procedure can be performed. In case of
another error, restart the programming by typing "GO", then the Lap Top PC will ask you to type in the Bosch 6 digit part number.
This part number is located on the label of the ECM. The number starts with 0 261..
Caution
If the power supply to the programmer is interrupted during the programming procedure, you can reprogram the ECM by typing "GO" and then
responding to the question on the screen by entering the 6 digit Bosch part number. This part number is on the ECM label and starts with 0 261...
Hotline
For questions regarding the programming equipment call Bosch Hotline number:
1-888-708-7402
Other questions shall be put forward to your normal field support.
If you are instructed by Bosch to return the kit, please send it to the following address.
Note!
The complete reprogramming kit must be returned. A new kit will be sent to you in return.
Robert Bosch Corporation
Attn: UA/ASV6
2800 S. 25th Avenue
Broadview, Illinois 60153
< PREV PAGE
NEXT PAGE >