< PREV PAGE
NEXT PAGE >
V70 XC AWD L5-2.4L Turbo VIN 56 B5254T (1998)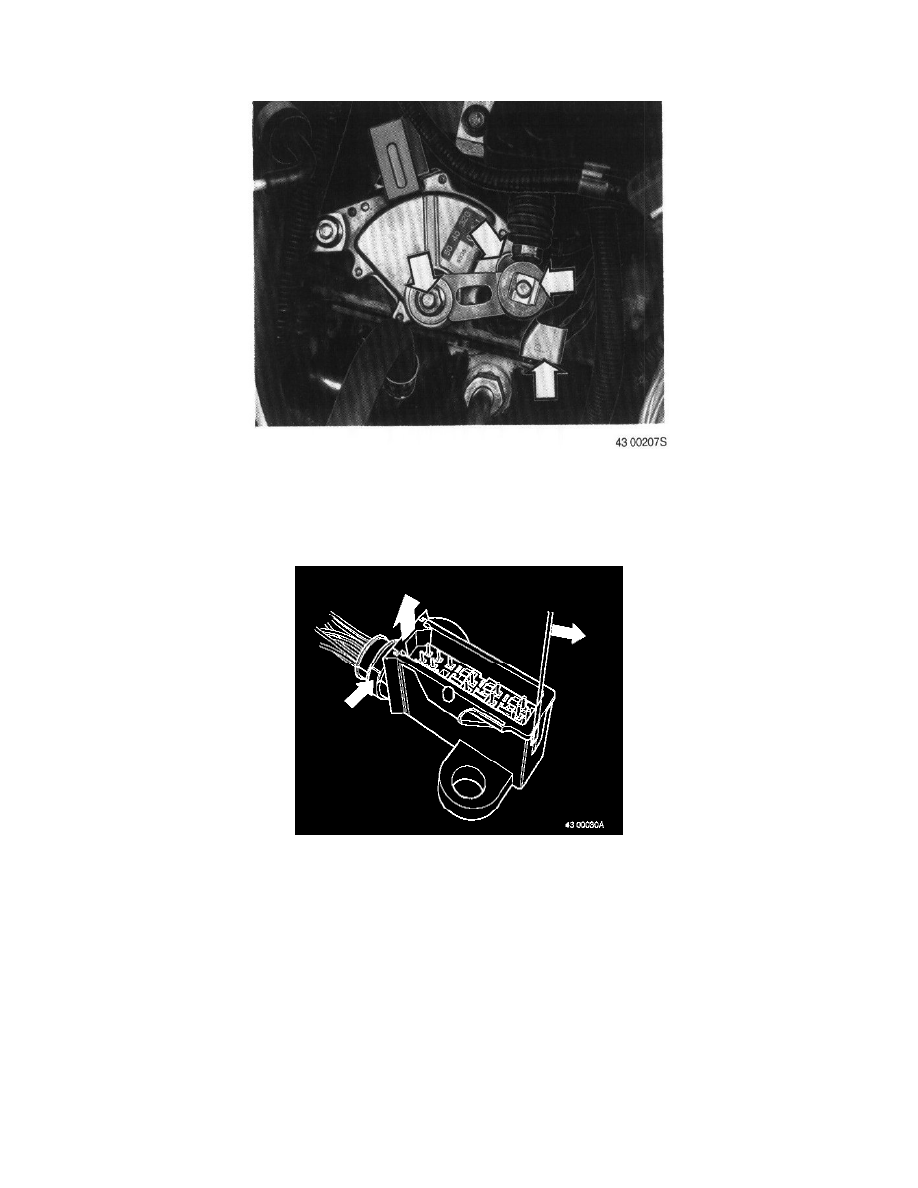 Pin No: 25
Solenoid/Color: STH, ground/blue
-
Replace with new harness as described below if ohmmeter indicates value other than 0.
4. Removal of wiring harness
-
Remove:
Gear selector cable
Lever
Gear position sensor screw and retainer for harness gland.
5. Demounting of connector
-
Remove:
Connector screws
Retainer for grommet for wiring in transmission.
-
Remove sockets from connector housing.
-
Remove rubber seal from connector.
Insert screwdriver between casing and socket and press catch in.
At the same time slide the sockets out of the casing.
< PREV PAGE
NEXT PAGE >