< PREV PAGE
NEXT PAGE >
V70 XC AWD L5-2.4L Turbo VIN 56 B5254T (1998)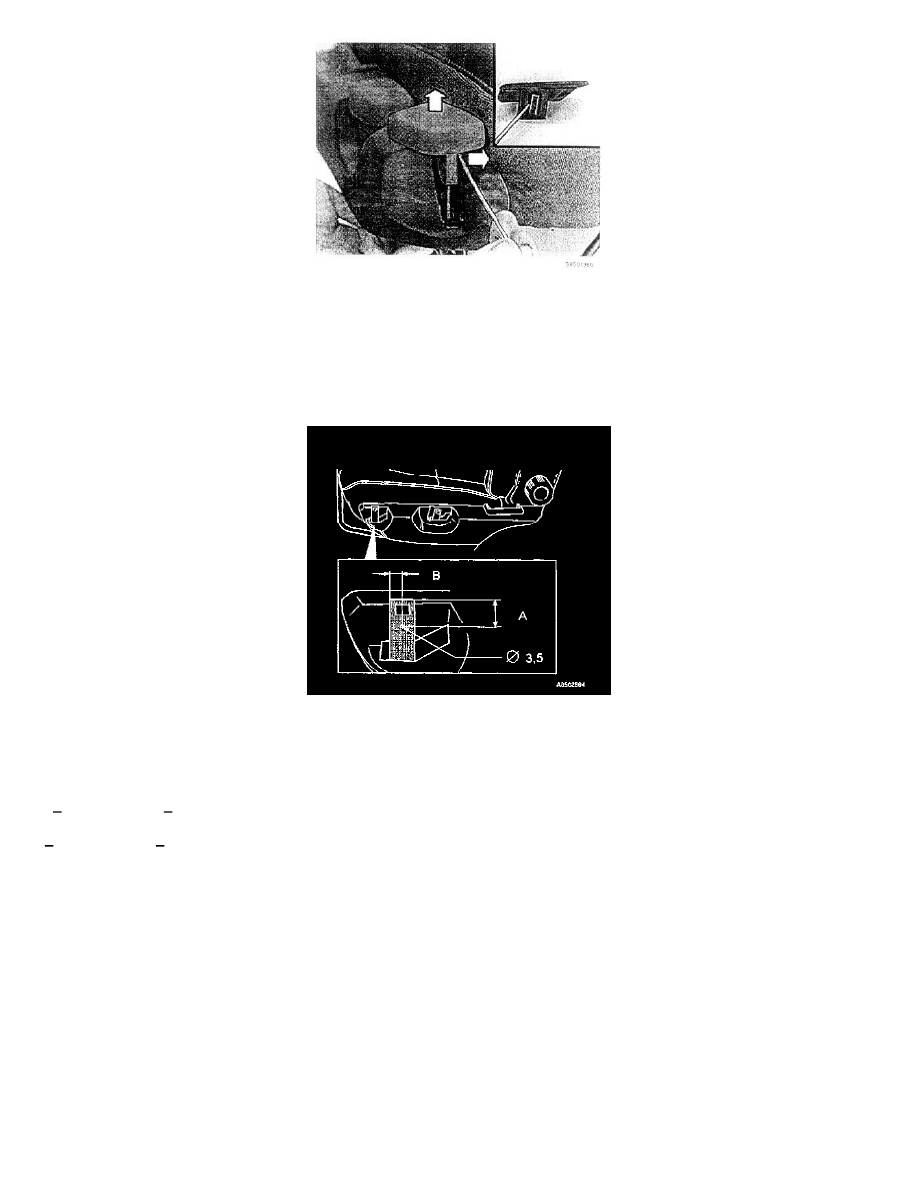 Carefully bend out the lock tab on the inside of the knob. 
Pull the knob upwards. (See illustration)
2
Marking and drilling holes
Warning!
When drilling holes, use eye protection.
Mark up where the hole is to be drilled.
A =23.4 + 0.3 mm (59/64" + 0.010") from the upper edge.
B =9.0 + 0.2 mm (29/64" + 0.008") from the side edge. 
Position counterhold behind the height adjustment lever so that lever and the plastic cover are not damaged during centerpunching and drilling. A 5 mm
(1/4") flat steel bar or equivalent is suggested.
Carefully center punch before drilling. 
Drill holes, 3.5 mm (9/64").
3
Marking and drilling holes
< PREV PAGE
NEXT PAGE >