< PREV PAGE
NEXT PAGE >
V70 XC AWD L5-2.4L Turbo VIN 56 B5254T (1998)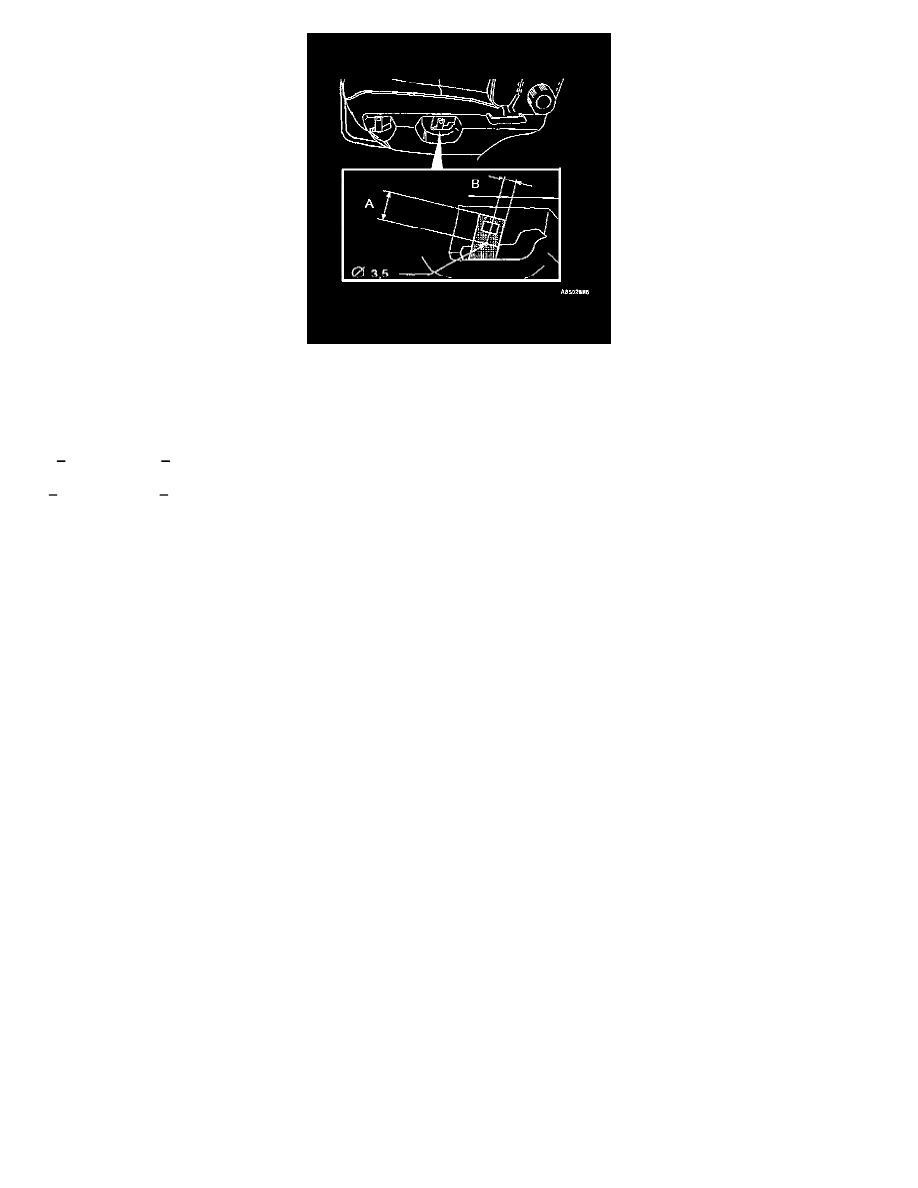 Warning!
When drilling holes, use eye protection.
Mark up where the hole is to be drilled.
A = 21.7 + 0.3 mm (55/64 + 0.010") from the upper edge.
B = 9.1 + 0.2 mm (29/64" + 0.008") from the side edge. 
Position counterhold between the height adjustment lever and its cover. A 5 mm (1/4") flat steel bar or equivalent is suggested.
Position the counterhold in such way that the cover is not damaged during or after drilling.
Carefully center punch before drilling. 
Drill holes, 3.5 mm (9/64").
4
Installing control knob (front and rear)
Install new adjuster knob.
Install 2 new screws (part number 980893).
Tighten to 2.5 Nm (1.8 ft.lb).
WARRANTY STATEMENT: Claims may be submitted under the New Car Warranty when there is a documented customer complaint, using claim type
01.
Operation No. 
Labor description
Time allowance
85224-2
Replacing seat control knob
0.1hr
< PREV PAGE
NEXT PAGE >