< PREV PAGE
NEXT PAGE >
V70 XC AWD L5-2.4L Turbo VIN 56 B5254T (1998)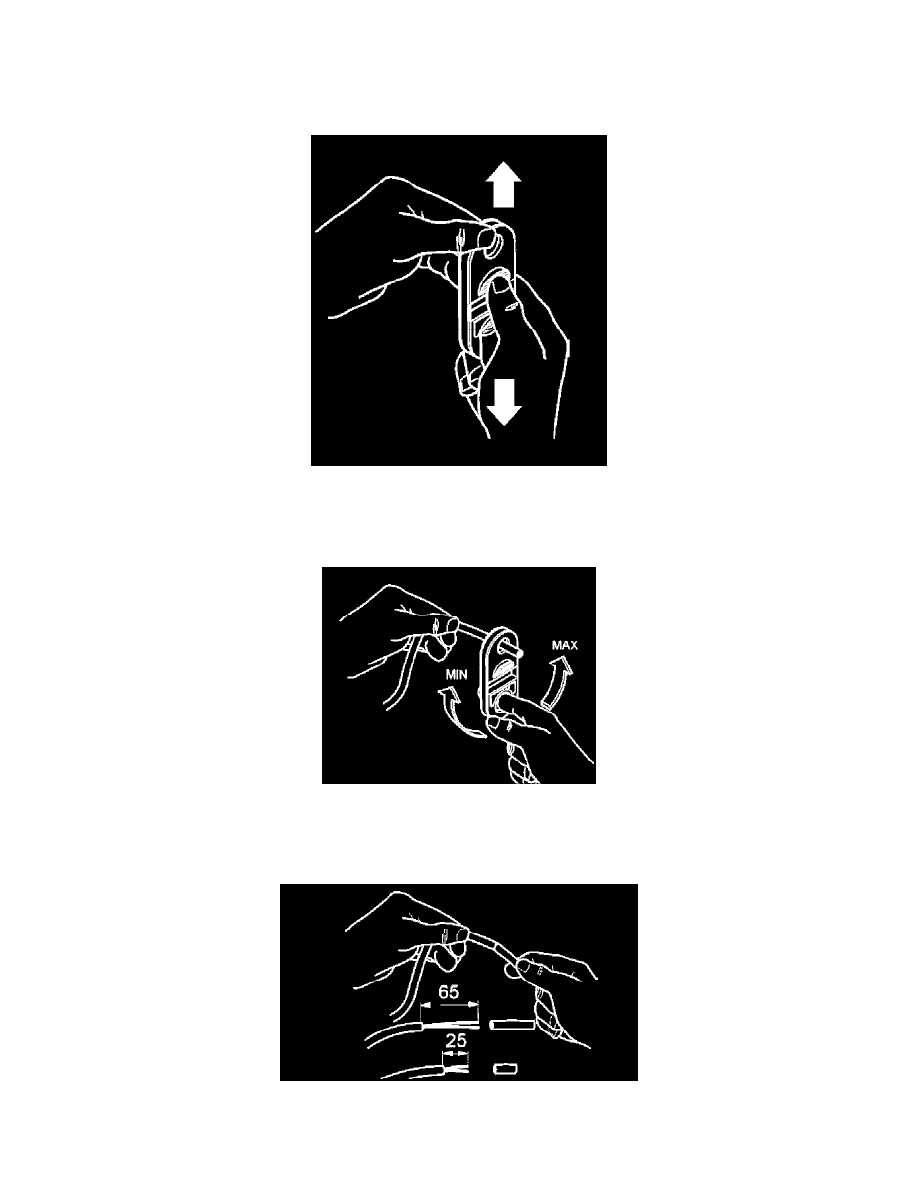 The routing and attachment of the cable harness varies with model year and variant. The new cable harness is too long. Cut down as follows. The table
contains the cable harness length in mm. "Left" and "Right" in the table refer to the cable harness for the left or right sensor.
Strip cable harnesses 
Strip the new cable harness and strip the cut cable harnesses in the car. 
Use cable stripping tool 951 2641-3.
Strip insulation 
Strip 25 mm of the outer insulation on the existing cable harness, and 65 mm on the new cable harness.
Open the cable stripping tool and position it where the insulation is to be cut.
Twist the tool round a few times in the max direction to score the insulation.
Turning the tool in the Max direction cuts into the insulation deeper than turning it in the Min direction.
Bend the cable several times at the score. Pull off the insulation. 
Check that the stripped sections are 65 and 25 mm respectively.
< PREV PAGE
NEXT PAGE >