< PREV PAGE
NEXT PAGE >
V70 XC AWD L5-2.4L Turbo VIN 56 B5254T (1998)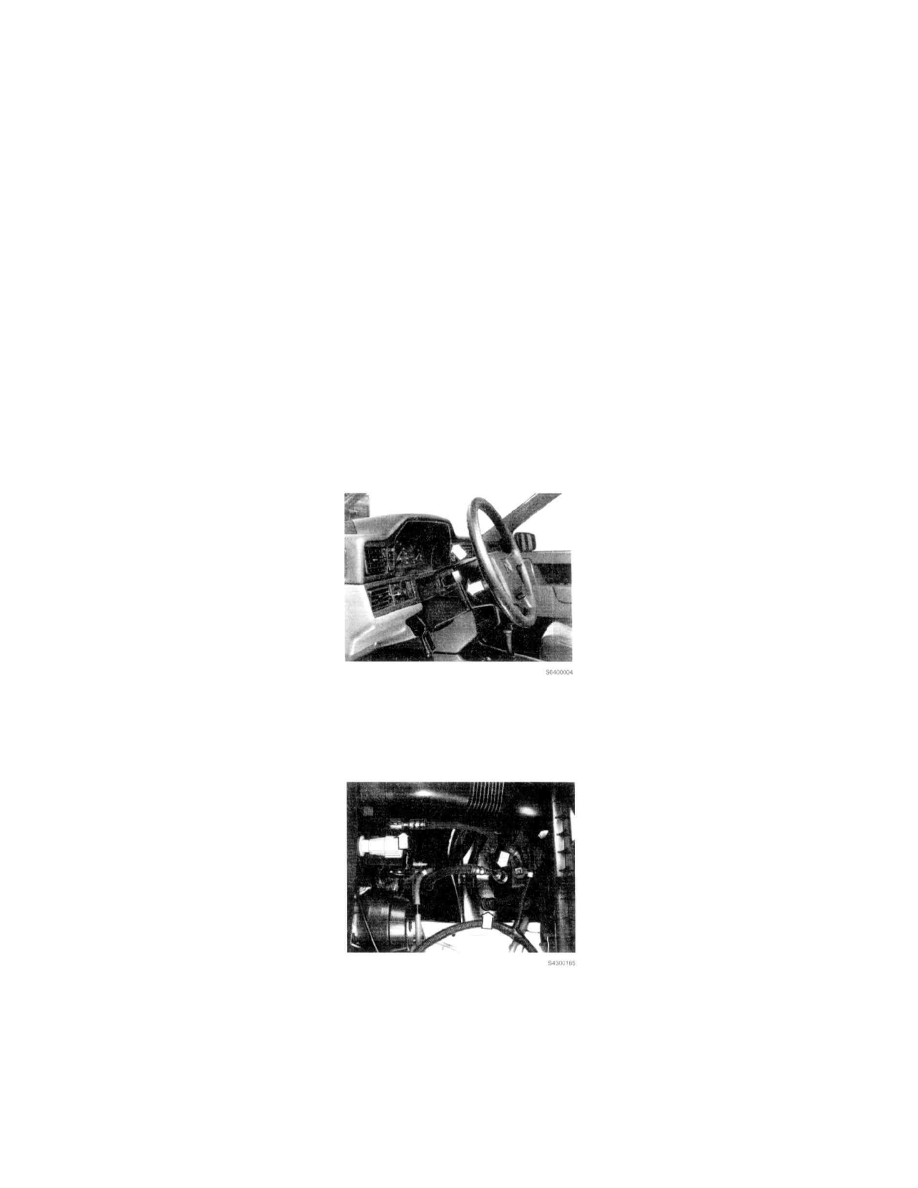 Shift Solenoid: Service and Repair
Shift Solenoid Inspection/Replacement
SPECIAL TOOLS:
-
Lifting frame tool No. 999 5006, or equivalent
-
Support rails tool No. 999 5033, or equivalent
-
Lifting hook tool No. 999 5460, or equivalent
-
Separator tool No. 999 5477, or equivalent
-
Protective Sleeve tool No. 999 5562, or equivalent
-
Mobile Jack tool No. 998 5972, or equivalent
-
Tool No. 998 8670, or equivalent
-
Protractor tool No. 951 2050, or equivalent
-
Refer to special tool section for additional tool information. See: Automatic Transmission/Transaxle/Tools and Equipment
PROCEDURE
1. Opening of control system
NOTE:
-
Cleanliness is extremely important when working on automatic transmissions.
-
Before starting work:
-
Before commencing work, clean the transmission and surrounding area, and ensure that the workplace is free of dust and dirt.
-
Components should preferably be dried with compressed air.
-
Rags or waste which leave lint or threads must not be used under any circumstances:
-
Avoid skin contact with transmission fluid:
-
Fluid grade: ATF fluid meeting both Dexron IIE and Ford Mercon specifications.
2. Adjust steering wheel position
-
Slacken wheel adjusting lever.
-
Press wheel forward into bottom position and angle upward as far as possible.
-
Lock wheel in position with lever.
3. Remove:
-
Battery
-
Battery shelf
-
Return hose from control system cover
-
Delivery hose at cooler quick-release coupling Plug hose and oil cooler openings with plastic plugs.
-
Cable clamp retaining battery negative lead/cable harness on the transmission or sub-frame.
Tie up lead and harness.
< PREV PAGE
NEXT PAGE >