< PREV PAGE
NEXT PAGE >
V70 XC AWD L5-2.4L Turbo VIN 56 B5254T (1998)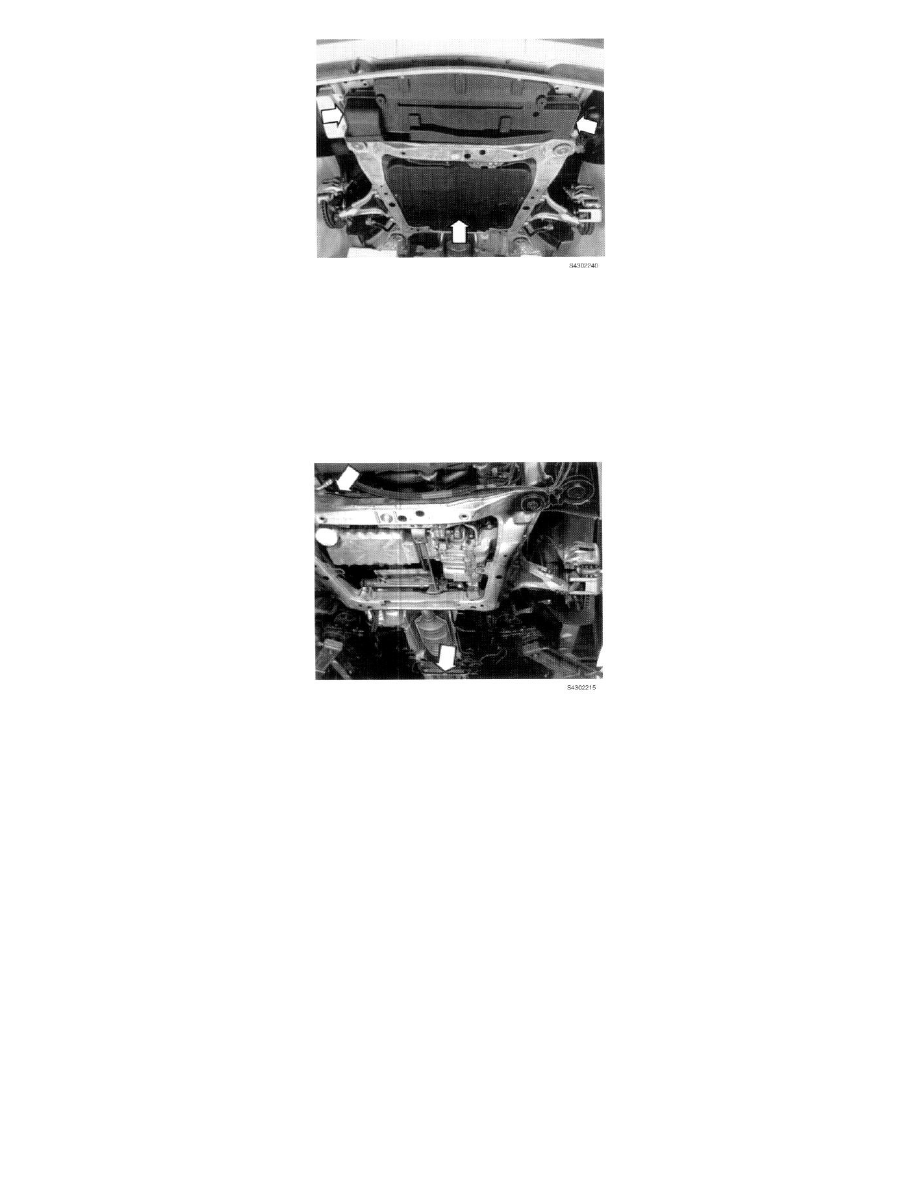 Air guide, two bolts (Arrows).
Push air guide slightly forward to release tab from the radiator.
Splash guard on early M/Y:s.
The clamp for the negative battery cable on the sub-frame. (M/Y 1994 and up)
Removing attachment bolt
AB B10
Remove attachment bolt for the wire duct/conduit on the sub-frame.
Loosen up the clamp for the exhaust pipes behind the catalyst.
Failing to loosen the clamp may result in leakage at the heater/pipe flange.
Note!
The clamp does not have to be removed.
Removing bolt attaching the universal joint
AB B11
< PREV PAGE
NEXT PAGE >