< PREV PAGE
NEXT PAGE >
V70 XC AWD L5-2.4L Turbo VIN 56 B5254T (1998)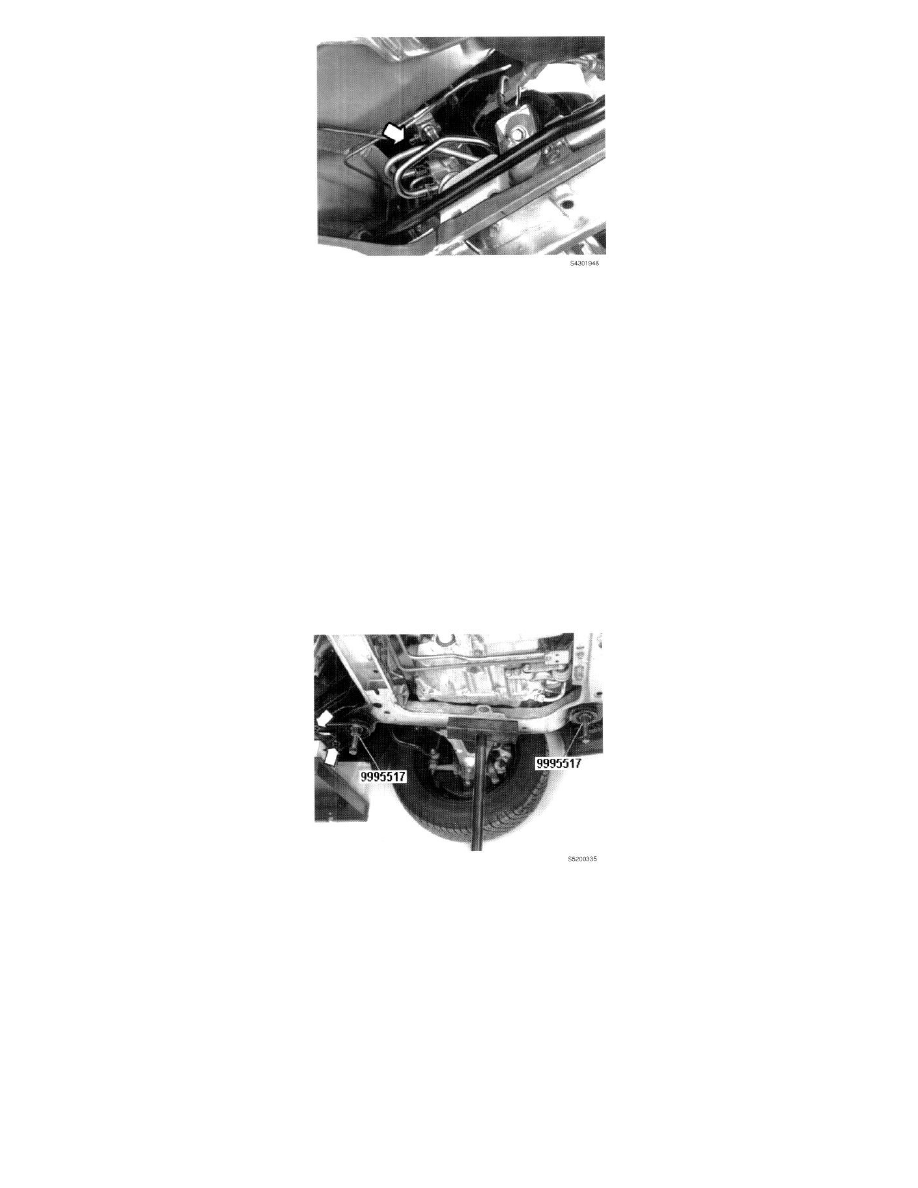 Note!
Mark U-joint in the relation to steering rack pinon shaft
Lock pin.
Remove the bolt attaching the universal joint to the steering rack, then push the joint upward off the steering rack.
Drain the oil out of the transmission.
Note!
Ensure the steering wheel does not turn so that the contact reel for the SRS is altered.
Lowering the sub-frame
AB B12
Loosen the right side mounting bolts for the sub-frame 3 turns.
Do not use an impact wrench to loosen right side subframe bolts. Bolts may come out too tar.
Support the sub-frame with a transmission jack and remove the two left side attachment bolts.
Remove two bolts for the support bracket for the left rear sub-frame attachment (arrows).
Install tool 999 5517 and tighten to 20 Nm (15 lbs), turndown the flange nuts to 25 mm (1.0") from the bolt head.
Carefully lower the transmission jack to where the sub- frame rests on the flange nuts.
Remove the transmission jack.
Carefully turn the two flange nuts counter clockwise until the transmission cover can be removed without interfering with the frame rail.
Removing cover
AB B13
< PREV PAGE
NEXT PAGE >