< PREV PAGE
NEXT PAGE >
V70 XC AWD L5-2.4L Turbo VIN 56 B5254T (1998)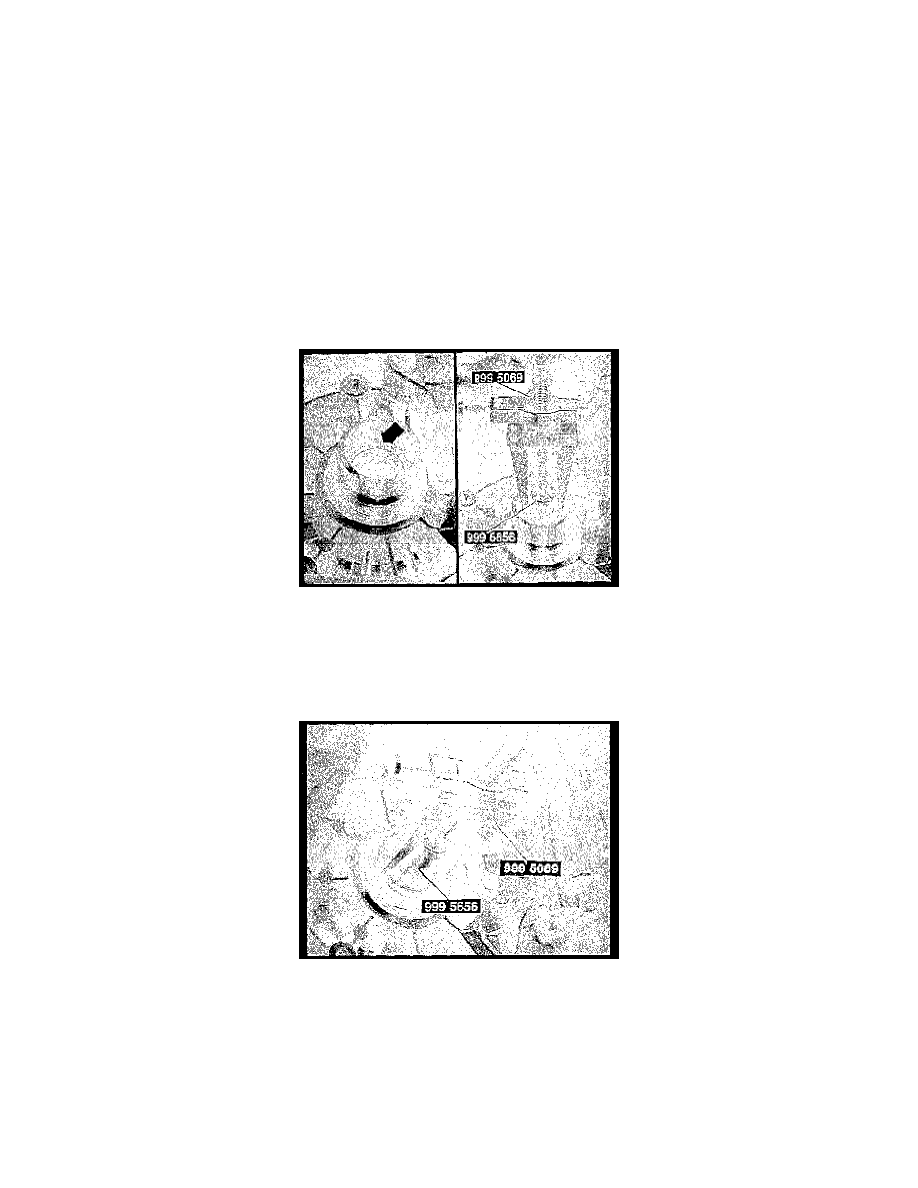 Seals and Gaskets: Service and Repair
Differential Side Seal, Automatic Transaxle
Right Side
Special Tools
-
Drift tool No. 999 5010, or equivalent
-
Puller tool No. 999 5069, or equivalent
-
Drift tool No. 999 5654, or equivalent
-
Drift tool No. 999 5656, or equivalent
-
Drift tool No. 999 5657, or equivalent
-
Refer to special tool section for additional tool information. 
Procedure
NOTE: To remove drive shaft, see  steps 1 through 7 of Bevel Gear, Replacement. See: Transfer Case/Service and Repair
1. Removing coupling sleeve
Remove circlip in coupling sleeve.
Remove sleeve
Use drift tool No. 999 5656 and puller tool No. 999 5069, or equivalent.
NOTE: Ensure that the puller arms engage correctly in the groove in the sleeve.
2. Removing coupling sleeve sealing ring
Remove sealing ring from transmission 
Use extractor tool No. 999 5069 and drift tool No. 999 5656, or equivalent.
< PREV PAGE
NEXT PAGE >