< PREV PAGE
NEXT PAGE >
V70 XC AWD L5-2.4L Turbo VIN 56 B5254T (1998)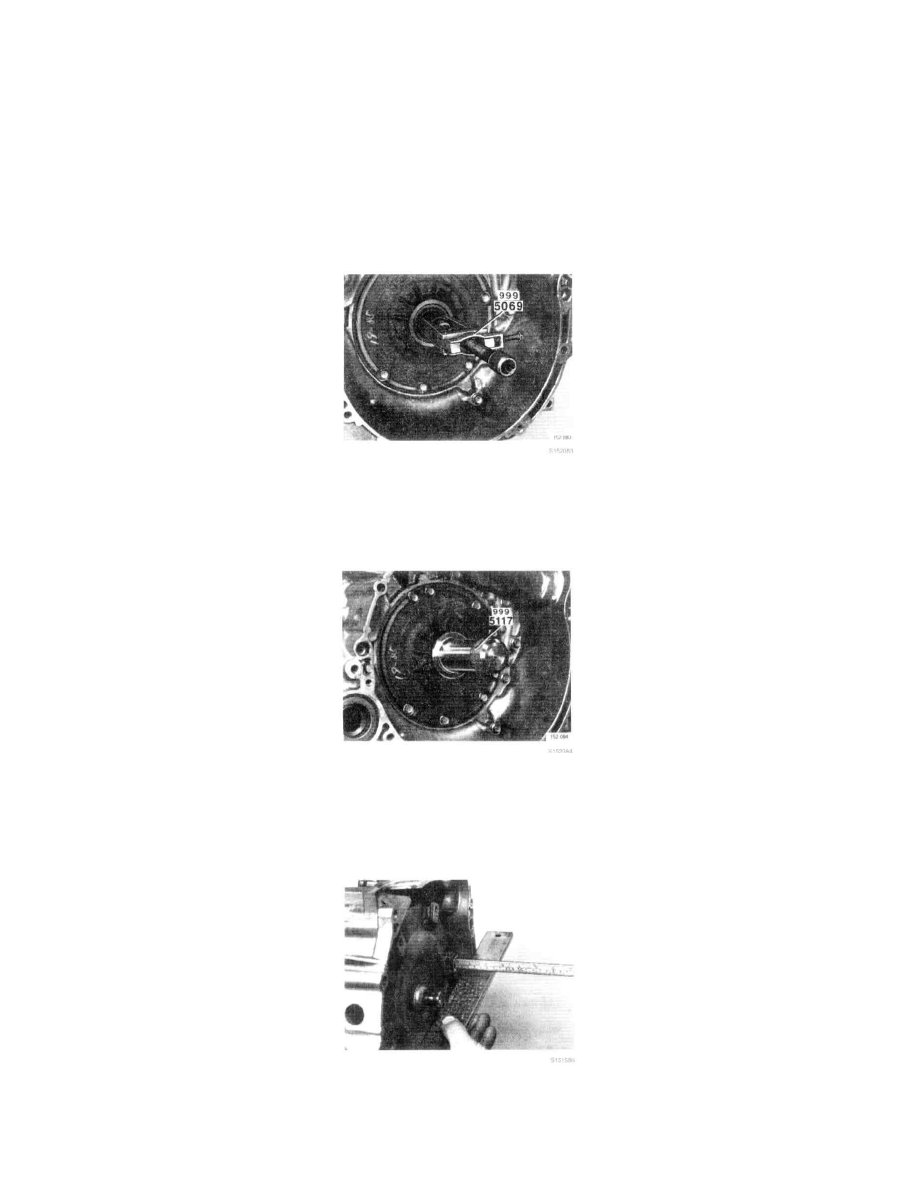 Seals and Gaskets: Service and Repair
Pump Seal
SPECIAL TOOLS
-
Extractor tool No. 999 5069, or equivalent
-
Drift tool No. 999 5117, or equivalent
-
Refer to special tool section for additional tool information. See: Tools and Equipment
REMOVAL
1. Torque converter
-
Pull the torque converter straight out of the transmission. 
-
Check the torque converter throat for damage.
2. Seal ring, oil pump-torque converter
-
Use extractor Tool No. 999 5069, or equivalent.
INSTALLATION
3. New seal ring
-
Use drift tool No. 999 5117, or equivalent.
NOTE: Drift 999 5117 modified as per Workshop Guide.
4. Torque converter
-
Lubricate torque converter throat with ATF oil.
NOTE:  Take care not to damage the oil pump during installation.
< PREV PAGE
NEXT PAGE >