< PREV PAGE
NEXT PAGE >
V70 XC AWD L5-2.4L Turbo VIN 56 B5254T (1998)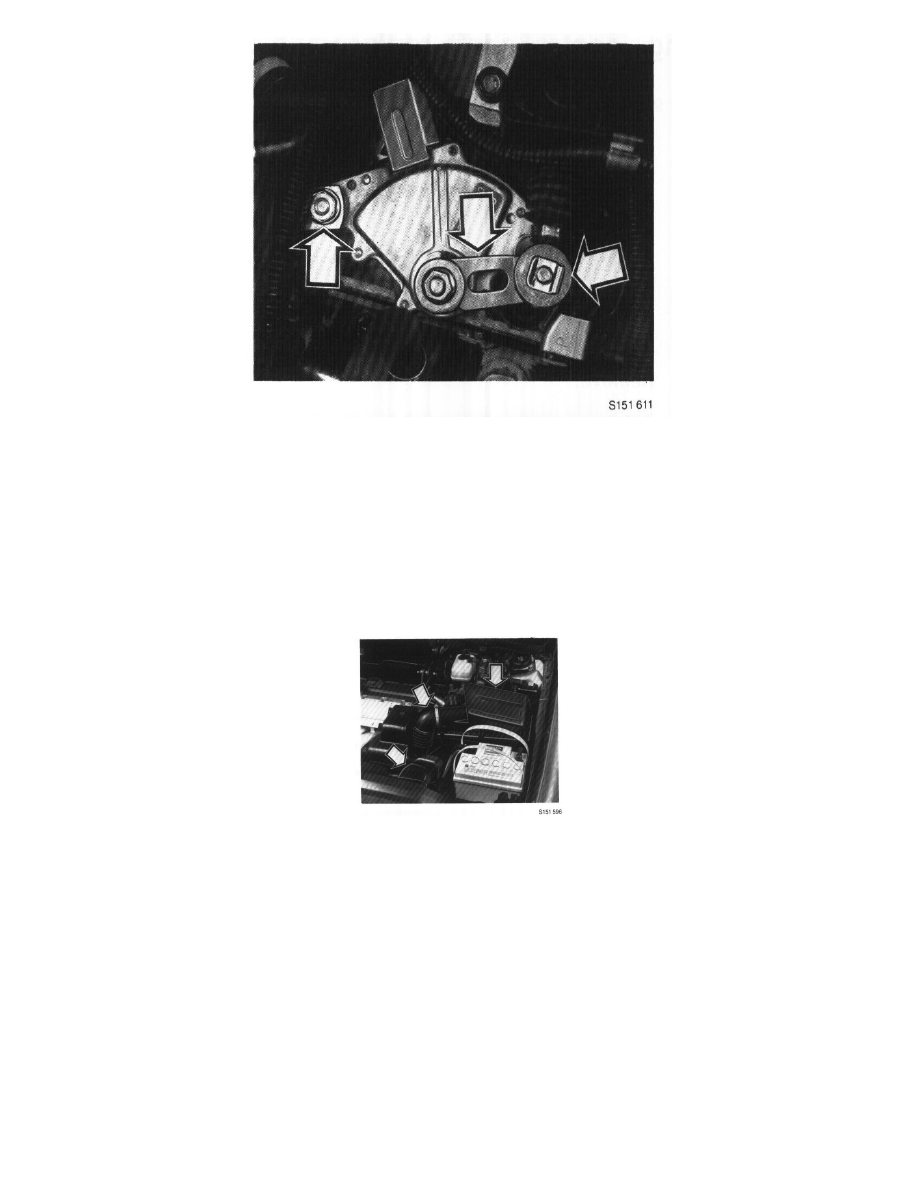 5. Adjustment
-
Adjust gear position sensor, refer to Powertrain Management.
6. Reinstallation, continue
-Install:
Dipstick pipe bracket.
Make sure that the O-ring on the pipe is in place.
Tighten to: 25 Nm.
Rod arm on control shaft.
Tighten to: 16 Nm.
Transmission cable on rod arm with washer and lock clips.
Apply grease part No. 1161241-3, or equivalent, sparingly to rod arm pin.
7. Reinstallation of engine compartment components
-
Install: 
Air filter bracket 
Battery shelf 
ACL complete with inlet pipe. 
Battery. 
Reconnect battery leads.
8. Checking DTCs
-
Using a suitable scan tool, check that DTC's have been cleared.
< PREV PAGE
NEXT PAGE >