< PREV PAGE
NEXT PAGE >
V70 XC AWD L5-2.4L Turbo VIN 56 B5254T (1998)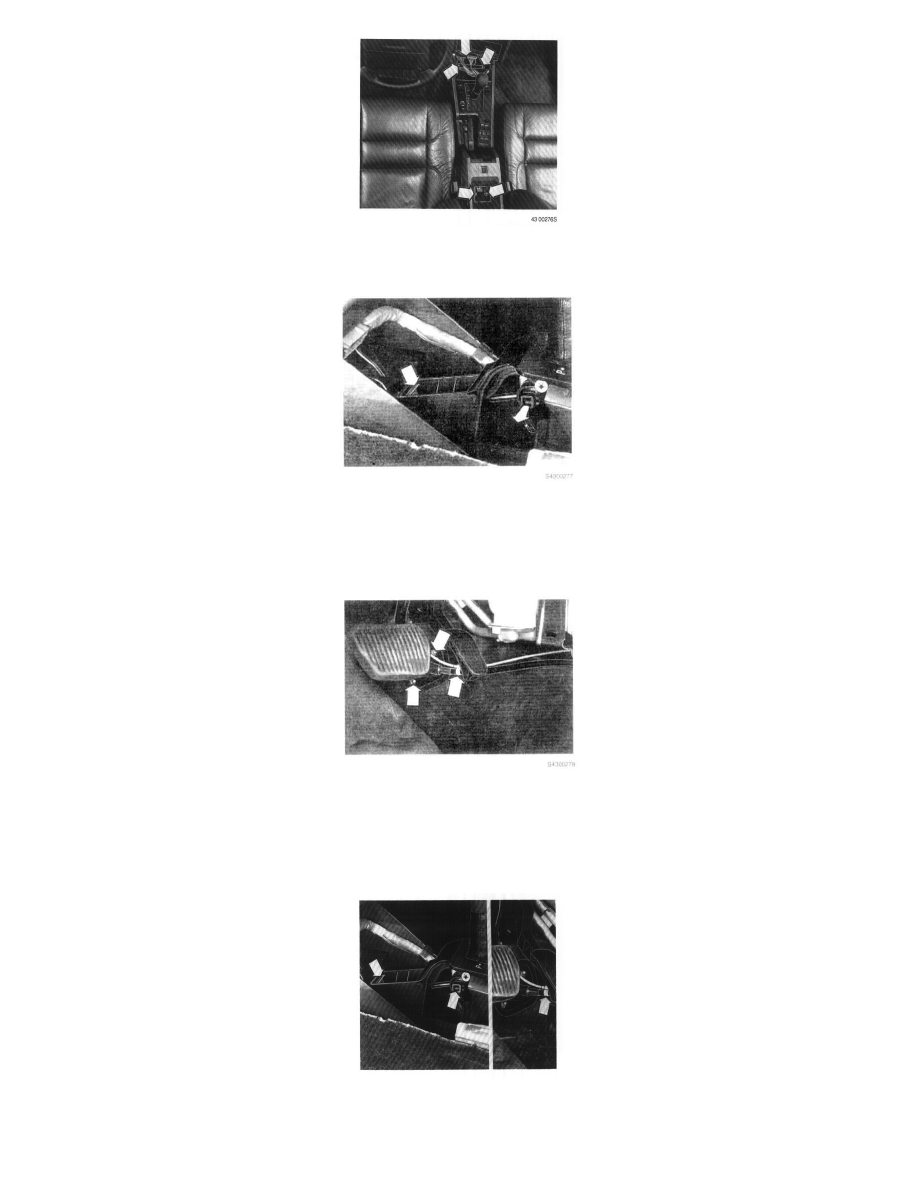 4. Detach connectors to center console.
-
Remove screws (4) and remove the console.
5. Replacement of transmission cable
-
Remove transmission cable from gear lever mechanism
-
Use flat-nosed pliers to extract cotter pin on cable.
-
Remove locking clip holding cable sleeve in lever mechanism.
6. Fold down carpet and remove side panel.
Remove the nuts to cable lead-in in the cowl panel.
-
For cars with key interlock only:
Remove key interlock cable from transmission cable.
-
Remove the cable
7. Reinstall transmission cable
NOTE:
< PREV PAGE
NEXT PAGE >