< PREV PAGE
NEXT PAGE >
V70 XC AWD L5-2.4L Turbo VIN 56 B5254T (1998)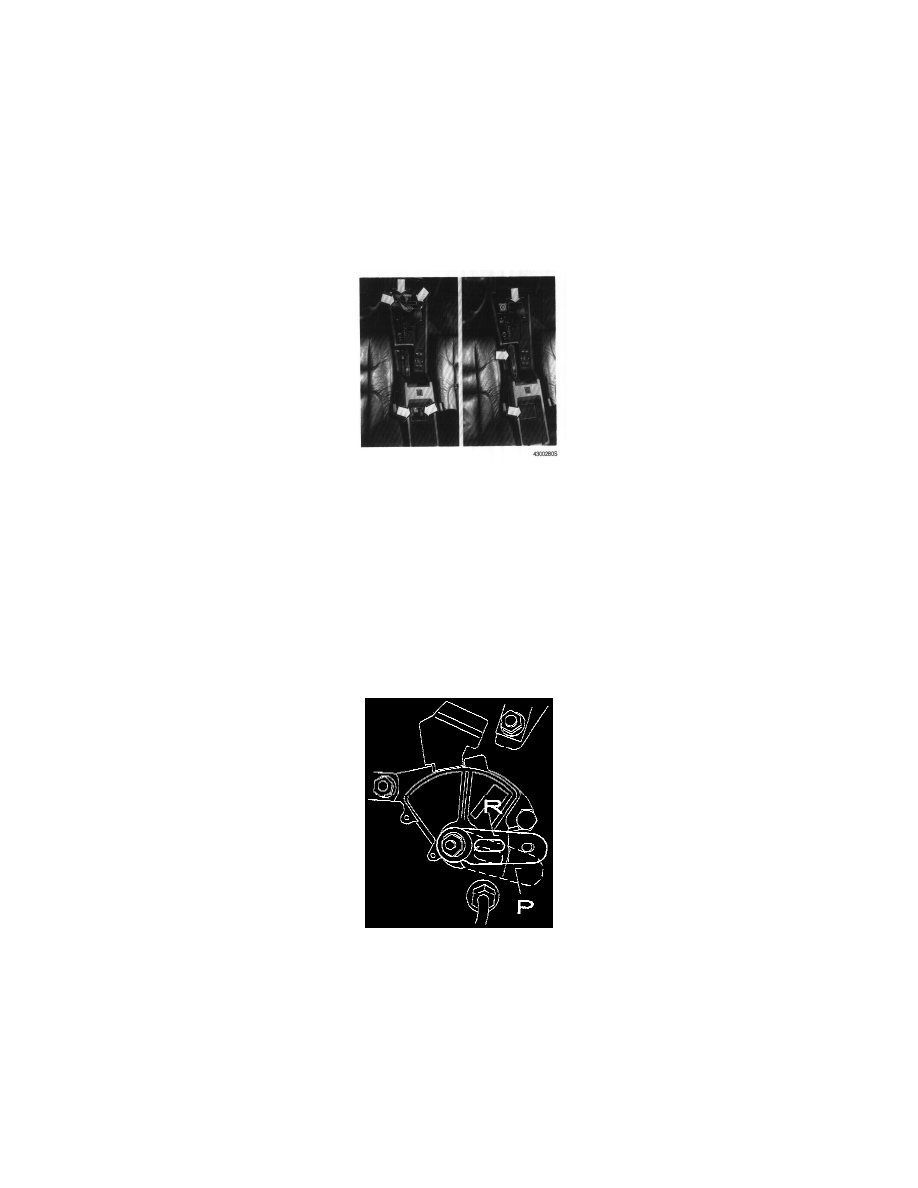 -
Be careful to avoid damaging the cable or sheath by excessive bending.
-
Take care not to damage the gaiter.
-
Fit cable into lever assembly.
-
Reinstall:
Cable lead-in grommet in the cowl panel.
Tighten nuts to: 6 Nm.
Cable sleeve into lever mechanism and lock with clip.
Cable to lever with spindle
-
For cars with key interlock only:
Connect the key interlock cable to the transmission cable. 
-
Reinstall side panel
-
Fold carpet back into place.
8. Reinstall center console
-
Screws (4)
-
Connectors (Black, gray)
-
Cover plate in the center console storage box.
-
Cover plate below parking brake lever.
-
Panel for cigar lighter
-
Adjust and install the cable on the transmission as below.
Transmission Cable Adjustment
9. Set gear lever to position R.
NOTE:  Make sure the transmission cable can move freely in the engine compartment.
10. Push rod arm on transmission forward to position P
NOTE:
-
Do not move the transmission cable.
-
The transmission cable position must not be altered.
-
Make sure you are in Park by trying to roll the car.
-
Turn the rod arm to the next position (R).
-
Apply grease part No. 1161241-3, or equivalent, sparingly to the rod arm pin.
NOTE:  Do not change the position of the lever.
< PREV PAGE
NEXT PAGE >