< PREV PAGE
NEXT PAGE >
V70 XC AWD L5-2.4L Turbo VIN 56 B5254T (1998)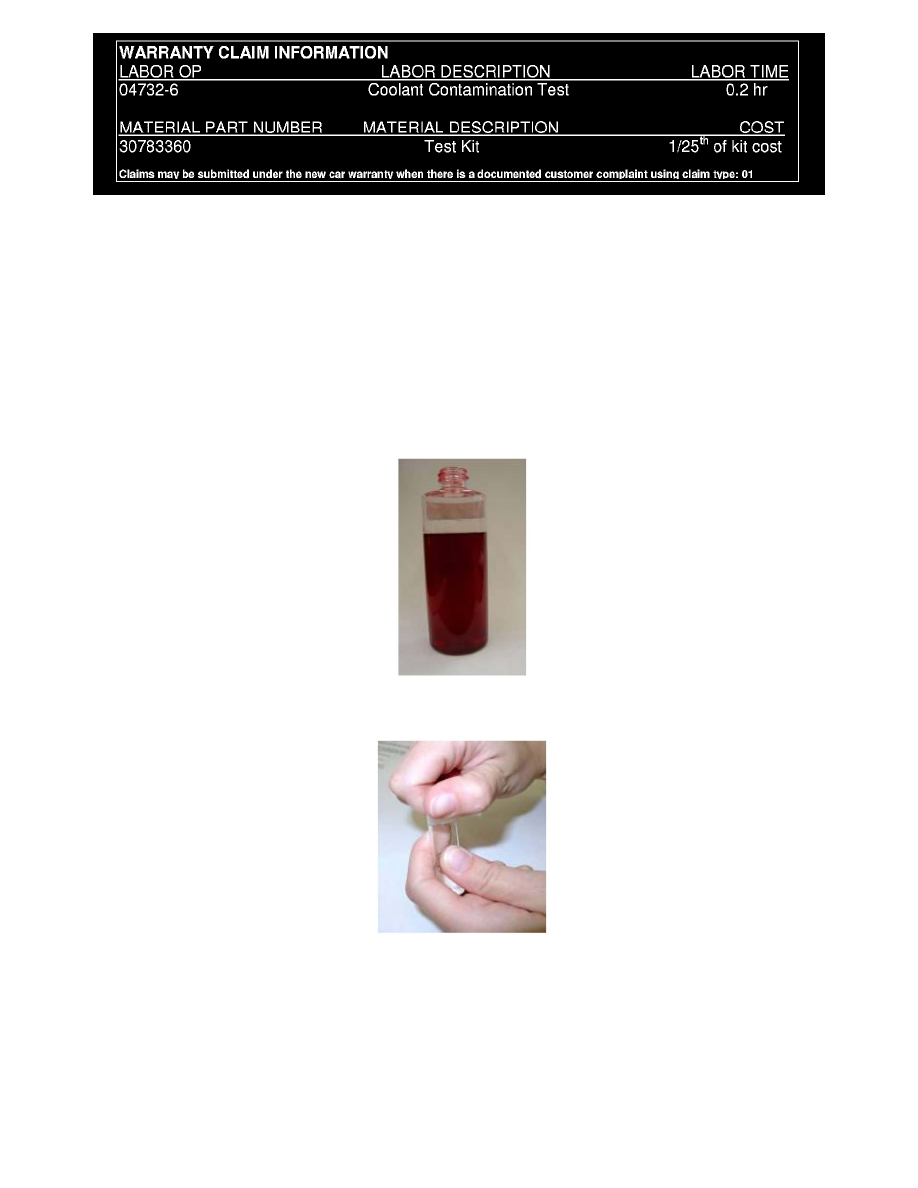 In the event of needing to test for coolant contamination as part of a warranty repair, the labor and part description shown above can be used.
Note:
The following kit is also available as an alternative, but not via a Volvo part or tool number. It can be purchased directly from the manufacturer. Each
kit includes material to test 10 transmissions.
Nelco Company LLC, Glyt-Tek Test Kit
1047 McKnight Rd S, Saint Paul, MN 55119
Phone: 651.738.2014 Fax: 651.738.9447
E-mail: [email protected]
www.aviceda.com/nelco/index.htm
TESTING FOR GLYCOL CONTAMINATION WITH NELCO GLY-TEK KIT:
1.
Let the vehicle sit for several minutes. Using a clean bottle, take a small sample of oil from the sump via the drain plug.
2.
Open one vial. Twist the cap while removing it. Do not use the one with the red cap (it is a sample already containing glycol).
< PREV PAGE
NEXT PAGE >