< PREV PAGE
NEXT PAGE >
V70 XC AWD L5-2.4L Turbo VIN 56 B5254T (1998)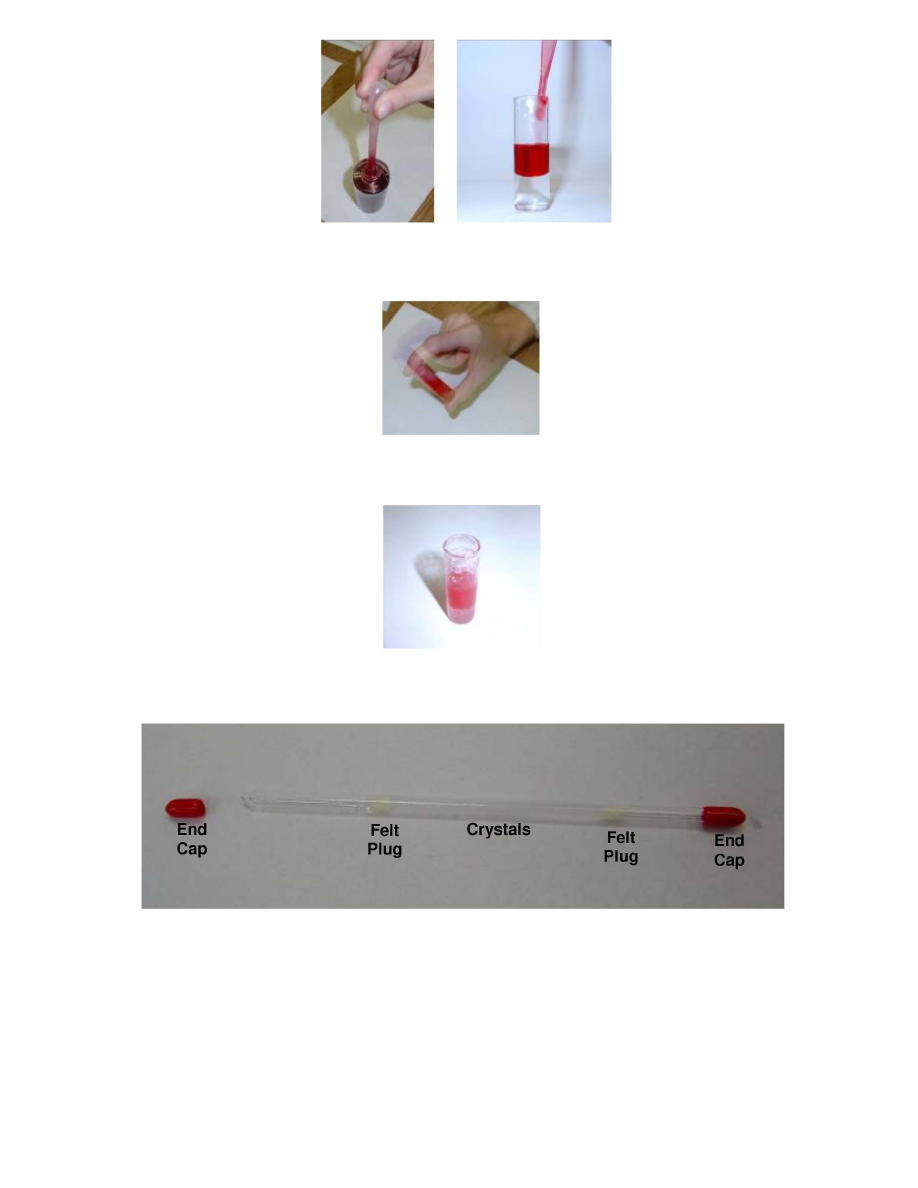 3.
Using a new syringe, add oil to the vial. The vial should now have about 50% oil, 50% clear liquid.
4.
Cap the vial and shake it vigorously for 20 seconds.
5.
Remove the cap and let the vial sit until the liquids separate.
6.
Remove the red caps from both ends of one glass tube. Note that for the remaining steps (7-12), care must be taken not to allow the crystals or felt
plugs from coming out of the tube.
< PREV PAGE
NEXT PAGE >