< PREV PAGE
NEXT PAGE >
V70 XC AWD L5-2.4L Turbo VIN 56 B5254T (1998)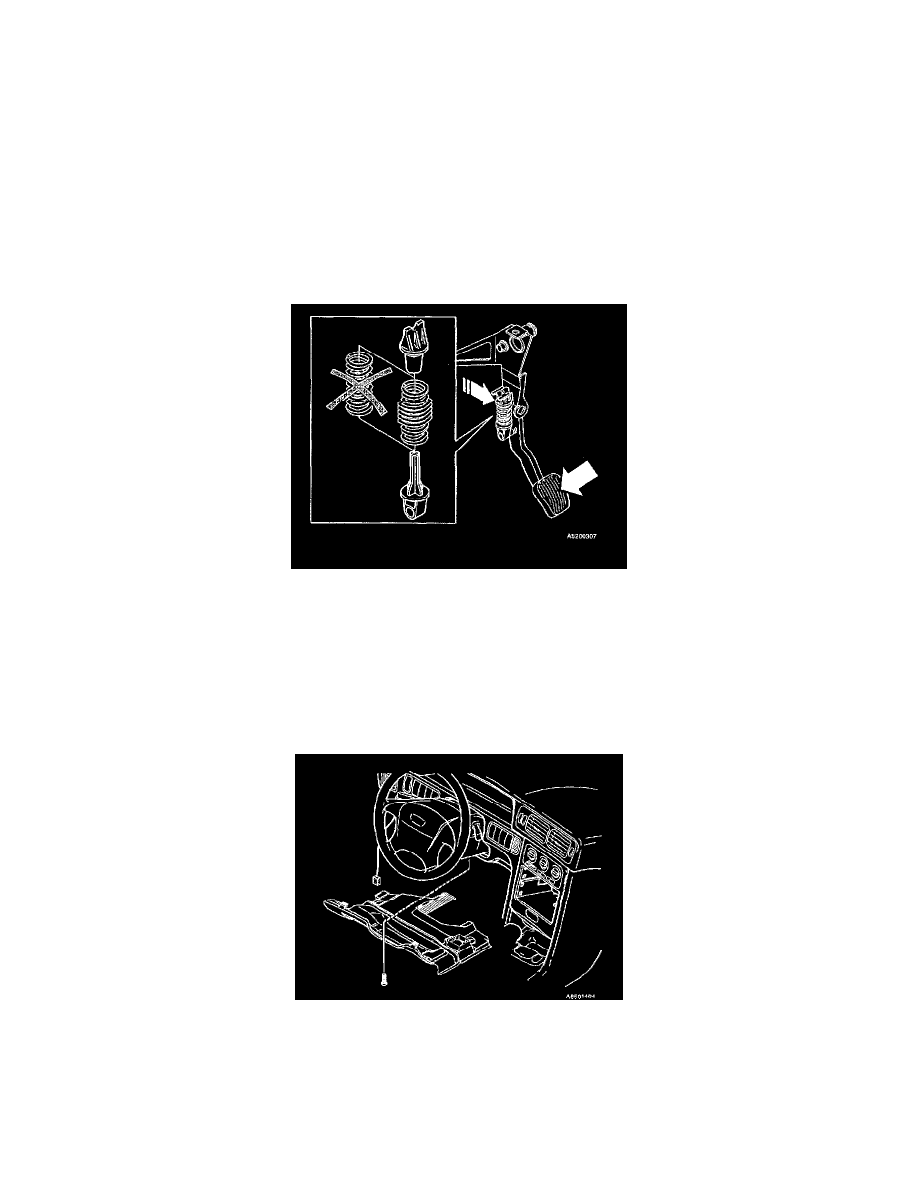 Warning!
Ensure to use eye protection.
Depress the clutch pedal.
Remove the spring assembly by pushing the upper guide socket down and turning it backwards.
Grease:
-
contact surfaces between spring and spring seat
-
guide for upper spring seat
-
rod for lower spring seat
Use high pressure grease, part number 1161246-2.
Assemble the rod, seat and the new spring, as per illustration, part number 9480516-5, to the guide/rod.
Install the lower mount/rod to the clutch pedal. Depress clutch pedal and reinstall spring assembly to pedal.
Ensure operation of the clutch pedal and that no sound is heard when pedal is depressed.
3
Installing sound insulation
Install the sound insulation.
WARRANTY STATEMENT: Claims may be submitted under the New Car Warranty when there is a documented customer complaint, using claim type
01 -
Operation No.
Labor description
Time allowance
< PREV PAGE
NEXT PAGE >