< PREV PAGE
NEXT PAGE >
V70 XC AWD L5-2.4L Turbo VIN 56 B5254T (1998)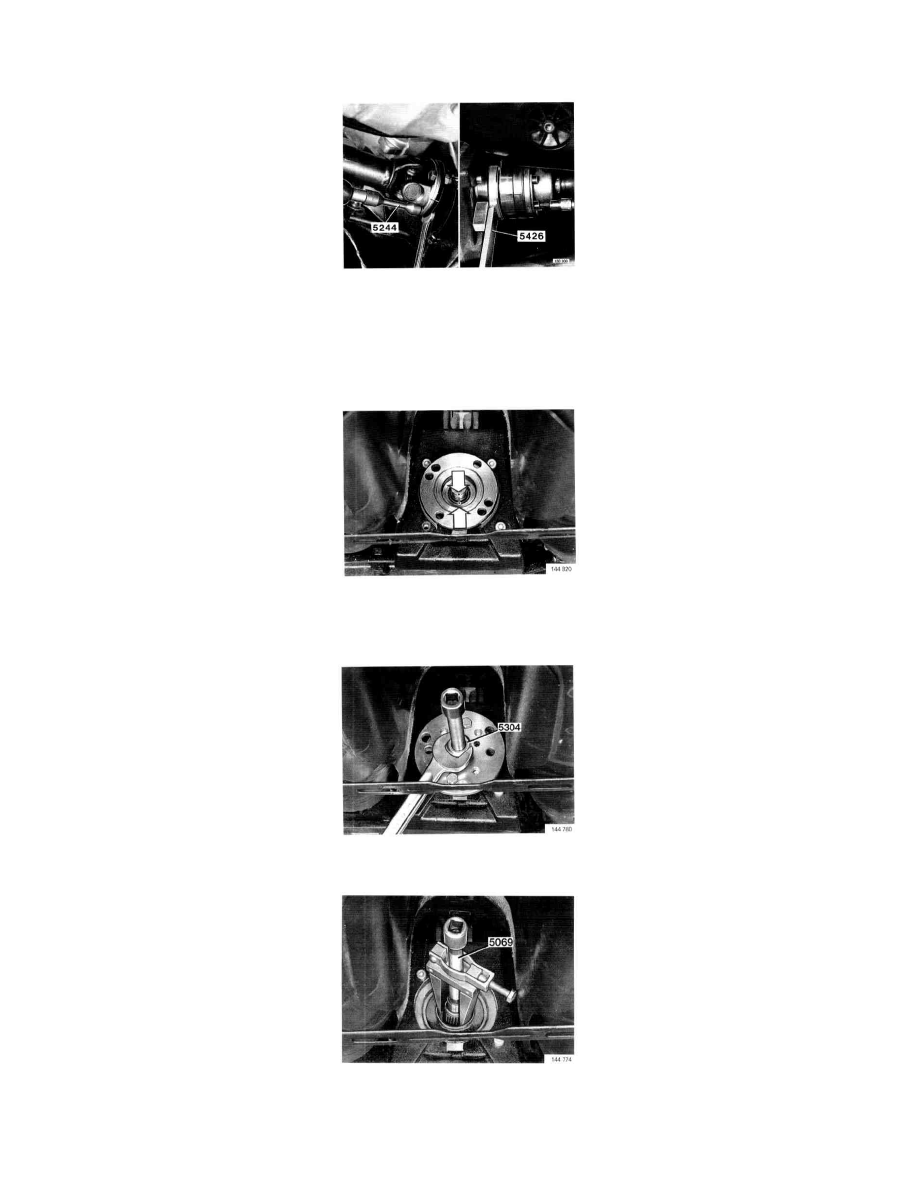 Seals and Gaskets: Service and Repair
Pinion Seal
1. Mark position of propeller shaft drive flange in relation to rear axle drive flange
Remove:
-
propeller shaft. Use socket 5244 for ordinary joint. Use counterhold 5426 for CV joint. 
-
drive flange retaining nut. Always use counterhold 5149 for ordinary joint and 5426 for CV joint.
-
one bolt in weight
2. Mark position of drive flange in relation to pinion using light punch marks
3. Place container underneath axle to collect oil and drain oil.
4. Use puller 5304 and withdraw drive flange.
5. Use puller 5069 and withdraw seal.
< PREV PAGE
NEXT PAGE >