< PREV PAGE
NEXT PAGE >
V70 XC AWD L5-2.4L Turbo VIN 56 B5254T (1998)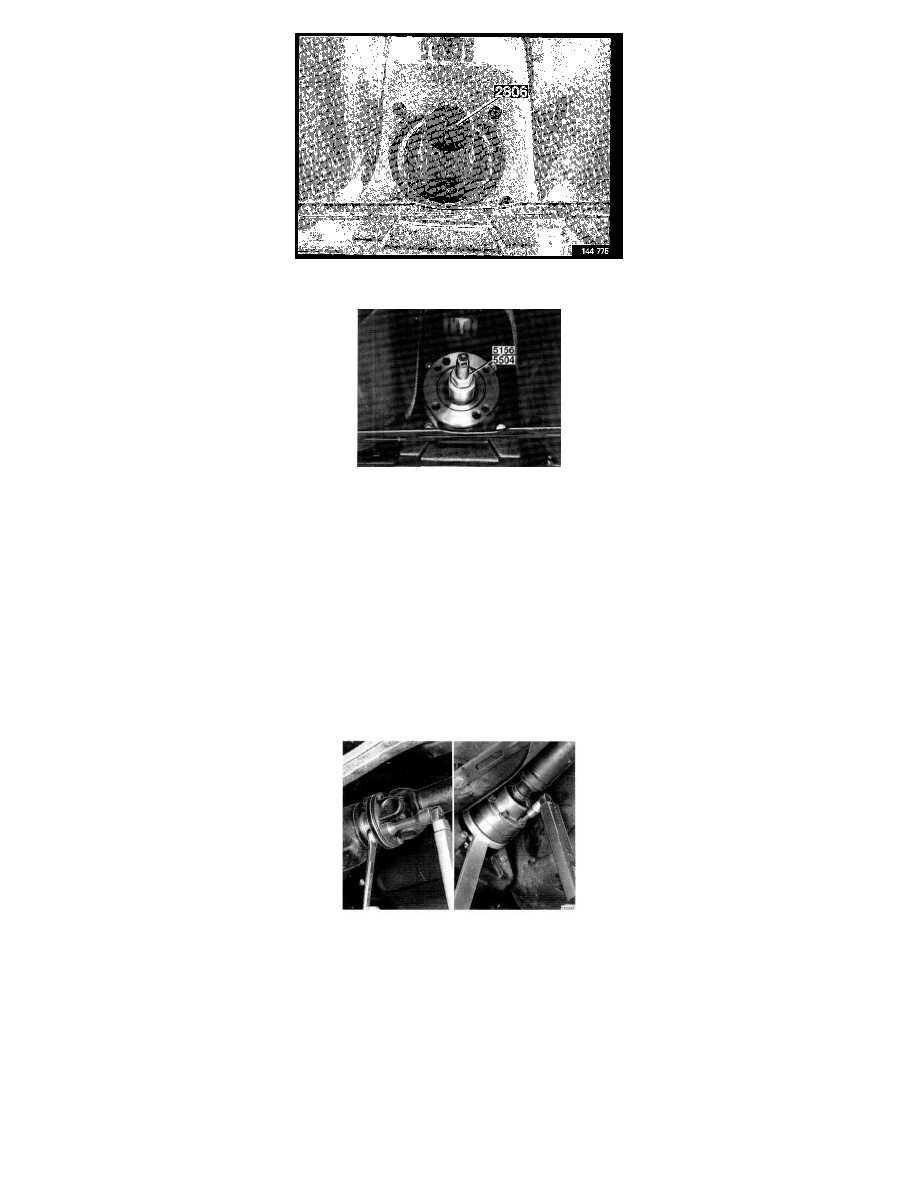 6. Install new seal Lubricate seal. Use drift 2806.
7. Press on drive flange Use press tool 5156.
NOTE:  Install flange as marked during removal.
8. Tighten drive flange to 180-200 Nm (133-148 ft. lbs.).
Use new, oiled nut.
No axial clearance is permissible.
NOTE:  200 Nm must not be exceeded, otherwise pinion bearing may be overtightened, resulting in bearing failure.
Check runout.
0.05 mm (0.0020 inch) [0.08 mm (0.0031 inch) for CV joint]
Install bolt in weight.
9. Install propeller shaft as per marking
Use socket 5244 for ordinary propeller shaft. Use new bolts and nuts. Tighten alternately to 50 Nm (37 ft. lbs.).
Use counterhold 5426 for shaft with CV joint.
First tighten bolts alternately to 8 Nm (6 ft. lbs.).
Finally, tighten alternately to 30 ± 5 Nm (22 ± 4 ft. lbs.).
Use new bolts.
10. Fill final drive with oil of correct specification.
< PREV PAGE
NEXT PAGE >