< PREV PAGE
NEXT PAGE >
V70 XC AWD L5-2.4L Turbo VIN 56 B5254T (1998)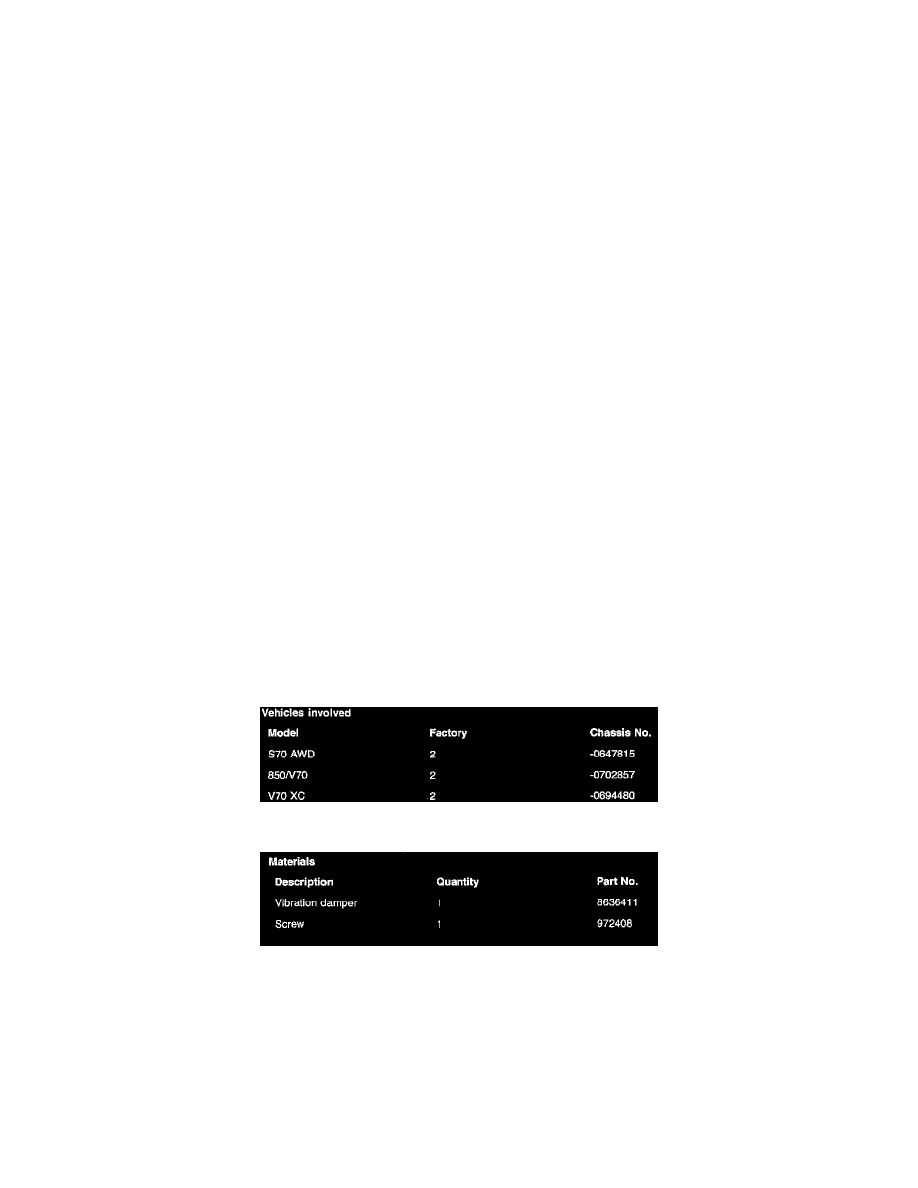 Viscous Coupling: All Technical Service Bulletins
Rear Axle/Final Drive - Whining Noise
BULLETIN NUMBER:
4460001
DATE:
February 1, 2000
TITLE:
Rear axle/final drive, whining noise
MODELS:
All Wheel Drive (AWD) 1997-2000 850/S70/V70/V70 XC 
SECTION
4
GROUP
46
NO.
0001
YEAR
00
MONTH
02
REFERENCE:
This Service Bulletin replaces the previous Service Bulletin 46-0001 from January 2000, which should be discarded.
BACKGROUND
A whining noise may be heard from the rear axle (final drive) between 80 and 95 km/h (50-60 mph) on some AWD and XC cars.
This Service Bulletin describes how to install a new type of counterweight on the viscous coupling housing mounting on the underbody.
VEHICLES INVOLVED
MATERIALS
TOOLS:
Drill
WHINING SOUND FROM REAR AXLE/FINAL DRIVE:
1
< PREV PAGE
NEXT PAGE >