< PREV PAGE
NEXT PAGE >
V70 XC AWD L5-2.4L Turbo VIN 56 B5254T (1998)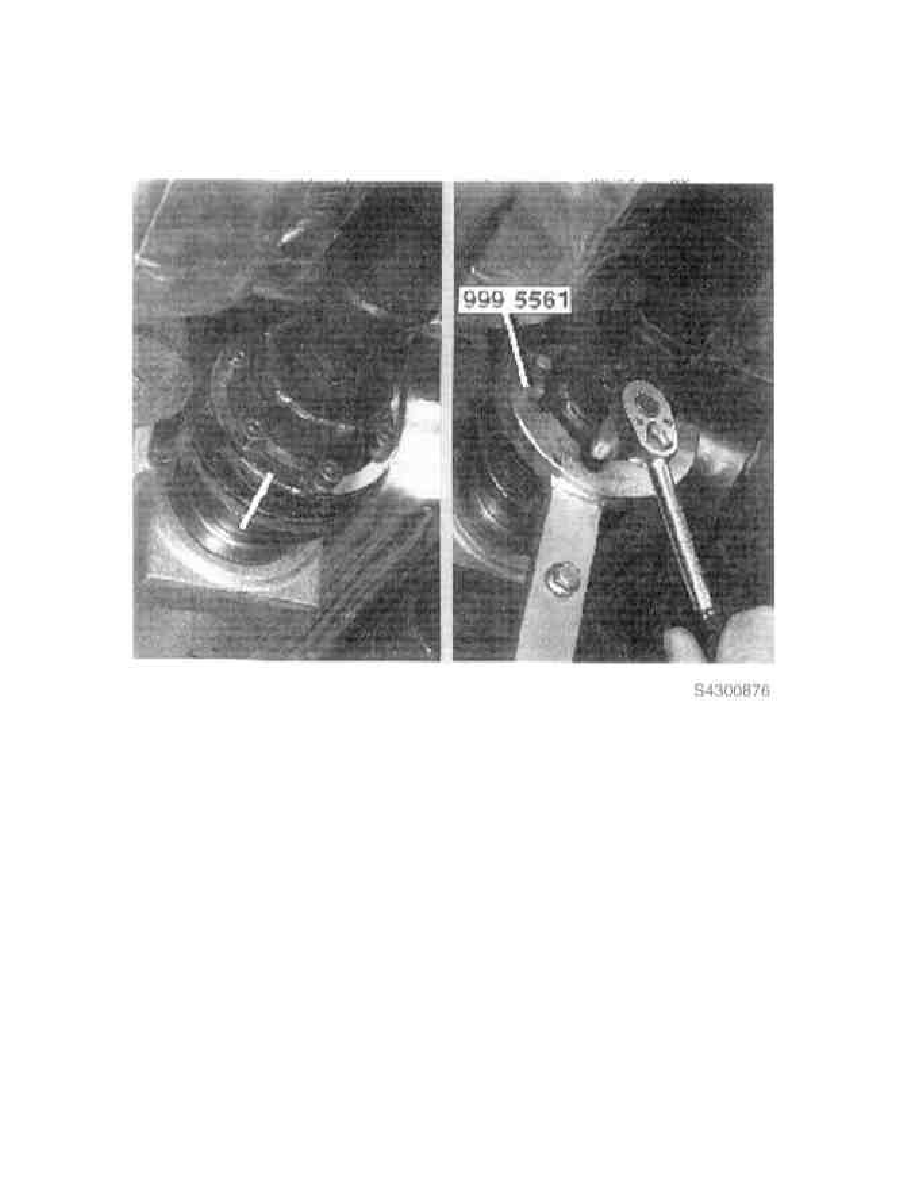 Viscous Coupling: Service and Repair
NOTE:  Check that the parking brake is not set and that no gear is engaged.
NOTE:  Special tools: 999 5972, 999 5010, 999 5089, 999 5212, 999 5304, 999 5504, 999 5561, 999 5652, 999 5653, 999 5658, 999 5971
Removing Torque Tube
Raise The Car   
Removing propeller shaft 
NOTE: Follow instructions on positioning lift arms carefully according to Towing, changing wheels and rolling road/wheel spinner test.  See: Service
Precautions/Vehicle Damage Warnings
Mark Propeller Shaft CV Joint In Relation To Viscous Coupling Flange. 
NOTE:  Carefully note the length and position of screws on the propeller shaft CV joint. The propeller shaft may have been balanced with balancing
screws. With regards balancing screws, see Specifications page 2(Standard screw for front and rear propeller shaft CV joint and balancing screw for rear
joint).
-
Remove propeller shaft screws. Use counter- hold 9995561
-
Move propeller shaft to one side and support
< PREV PAGE
NEXT PAGE >