< PREV PAGE
NEXT PAGE >
V70 XC AWD L5-2.4L Turbo VIN 56 B5254T (1998)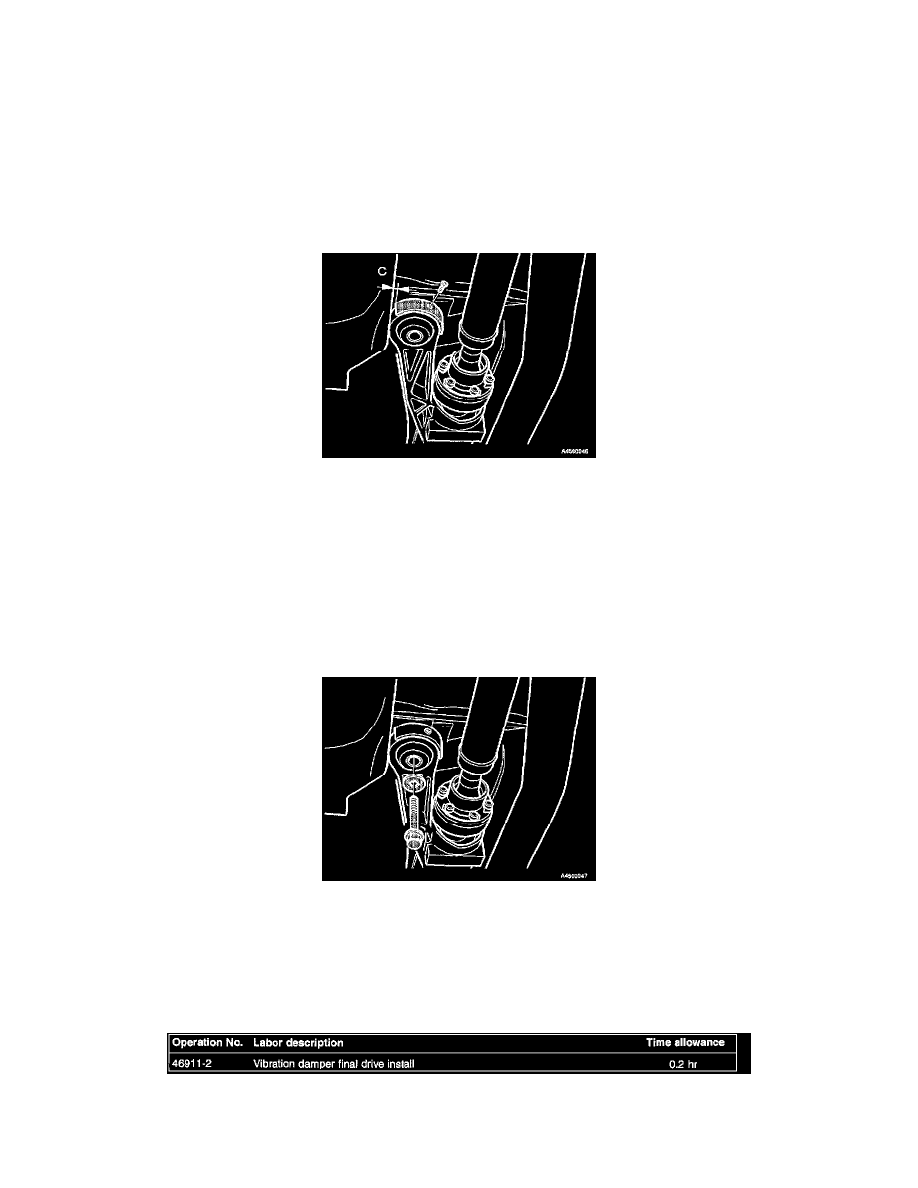 Note!  Refer to the illustration, and mark mount accordingly, to ensure correct center location for drilling.
Move the drill up.
Support the drill against the propeller shaft and the heat deflector plate.
Align the drill with the center of the mounting.
Drill.
4
Installing the counterweight
Remove the backing from the counterweight.
Press the counterweight into place on the mounting.
Install the screw.
Caution!  Make sure the counterweight is positioned so it doesn't interfere with any other parts of the undercarriage.
5
Installing the viscous coupling housing
Lift up the viscous coupling housing using the jack.
Install a new bolt screw.
Tighten to 85 Nm (63 lb.ft).
WARRANTY STATEMENT: Claims may be submitted under the New Car Warranty when there is a documented customer complaint, using claim type
01.
< PREV PAGE
NEXT PAGE >