< PREV PAGE
NEXT PAGE >
V70 XC AWD L5-2.4L Turbo VIN 56 B5254T (1998)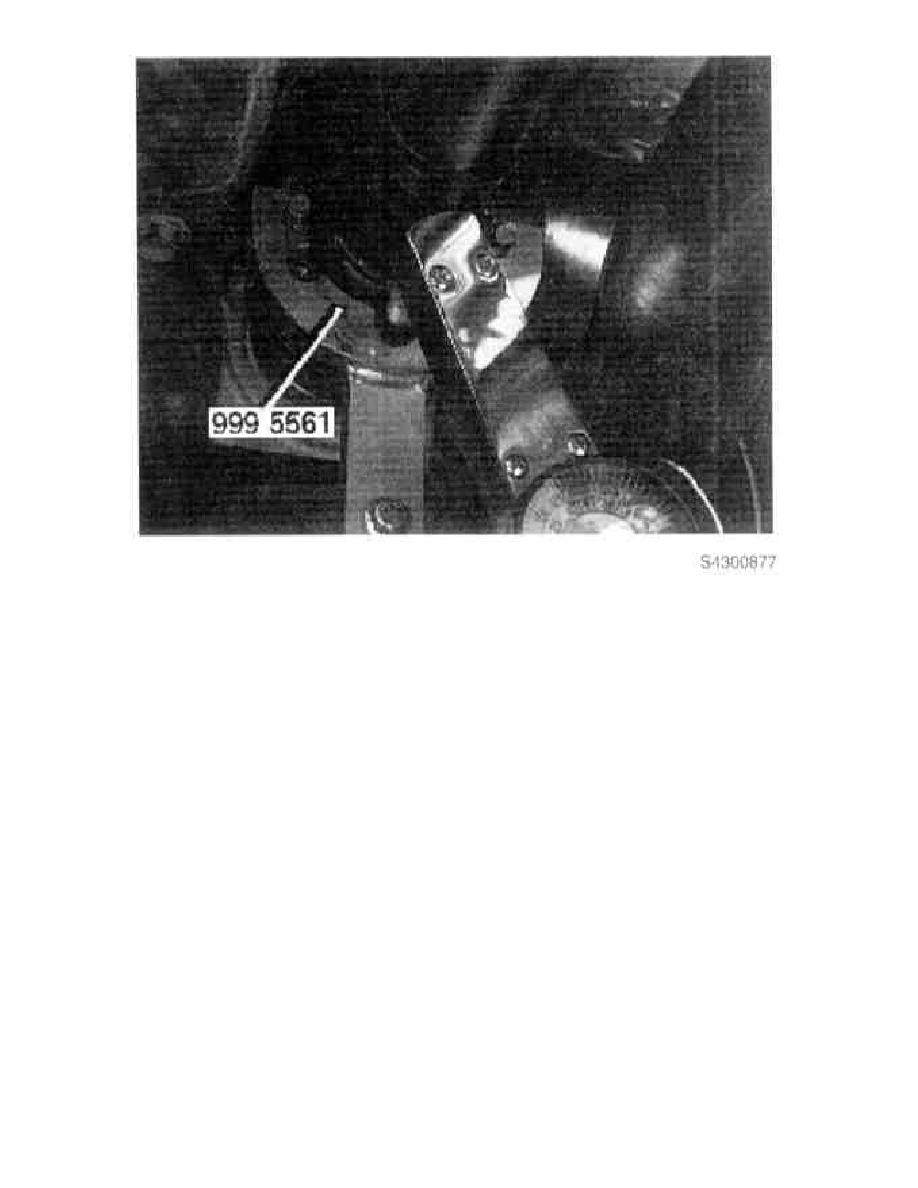 Installing Propeller Shaft  
Install Propeller Shaft To Flange  
NOTE:  Install propeller shaft as marked. Use new screws of the same length. Reinstall screws in the same positions.
-
Check that viscous coupling and propeller shaft flange mating surfaces are clean.
-
Tighten screws crosswise to 8 Nm (5.9 ft.lb.). Then tighten crosswise to 30 Nm (22.1 ft.lb.). Use counterhold 999 5561.
-
Start tightening with the same screw both times.
< PREV PAGE
NEXT PAGE >