< PREV PAGE
NEXT PAGE >
V70 XC AWD L5-2.4L Turbo VIN 56 B5254T (1998)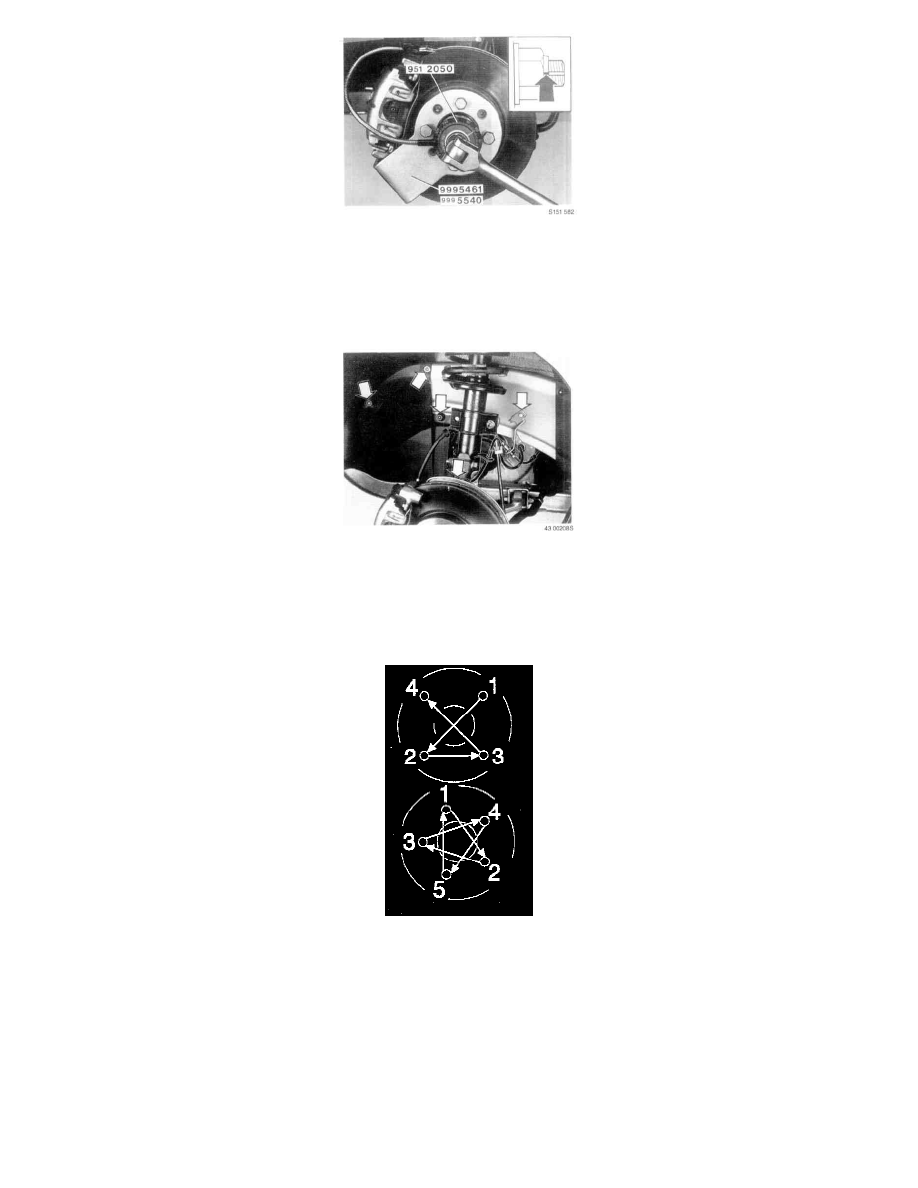 4. Tighten driveshaft center nut.
Use counterhold tool No. 999 5461 (4 wheel bolts) or tool No. 999 5540 (5 wheel bolts) and protractor tool No. 951 2050, or equivalents, and
tighten to: 120 Nm + 60°.
Now remove tool.
Lock driveshaft center nut.
Using a chisel, tap the locking nut flange into the driveshaft slot.
5. Install: 
-
Brake pipe/ABS lead bracket.
NOTE:  Check that ABS sensor seat is absolutely clean first
-
First clean ABS sensor with a soft brush; then fit it to wheel shaft and tighten to: 10 Nm.
6. Install front wheel.
Check that brake disc and pad contact surfaces are clean. 
Lubricate hub center locating pin in front of pad with rustproofing agent part No. 1161038-3, or equivalent.
Install bolts, but do not tighten.
Then tighten in pairs to: 110 Nm..
When tightening using a socket wrench, use torque sleeve tool No. 1158147-7, or equivalent.
< PREV PAGE
NEXT PAGE >