< PREV PAGE
NEXT PAGE >
V70 XC AWD L5-2.4L Turbo VIN 56 B5254T (1998)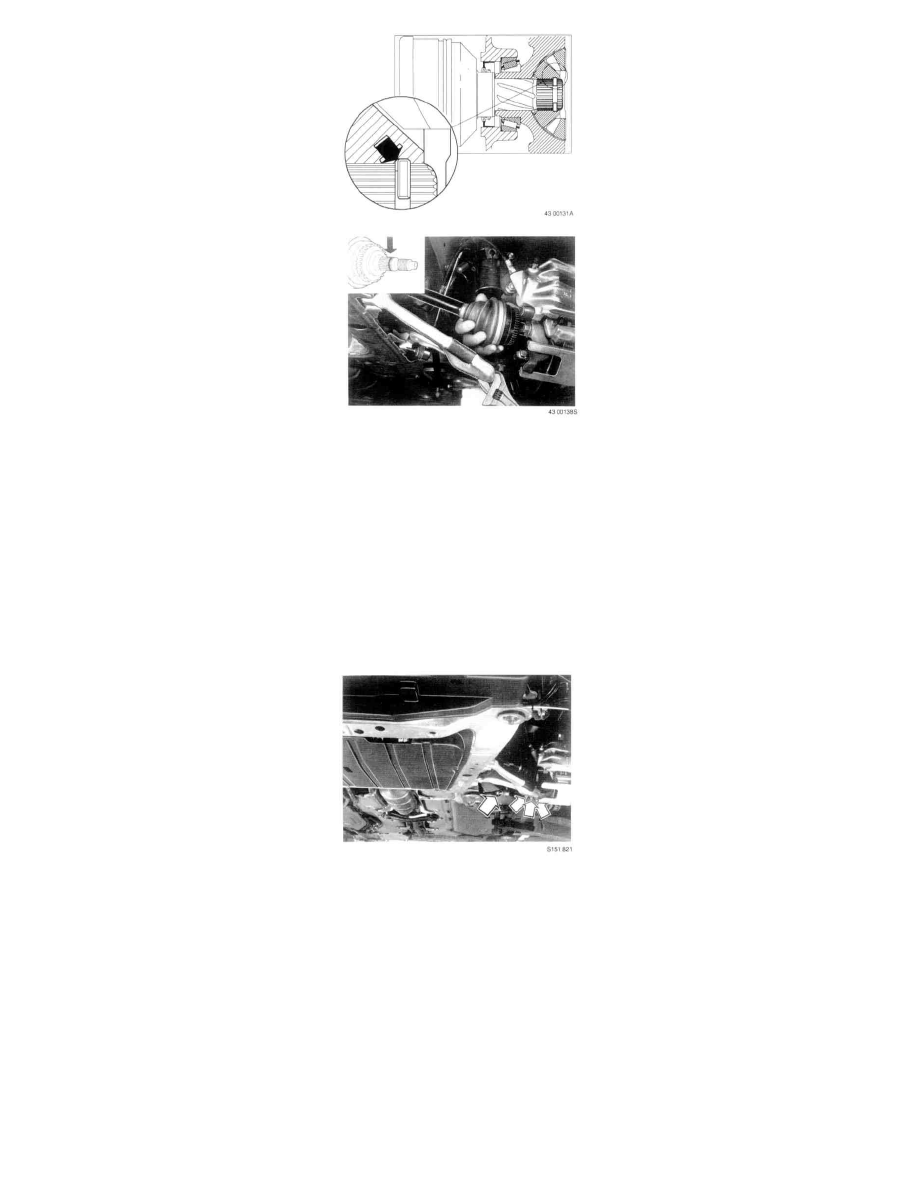 2 . LH driveshaft:
Check that ABS sensor wheel on driveshaft is free of dirt.
Push driveshaft in correctly so its circlip engages in differential groove.
Check by carefully pushing in inboard driveshaft joint.
Install driveshaft in hub:
NOTE:  Apply metal glue 1161370-0 to driveshaft splines as shown in illustration.
Twist and remove MacPherson strut and fit driveshaft into hub. 
Use a socket wrench to hold link arm down.
Install a new driveshaft nut, hand-tight.
NOTE:  Oil nut threads and flange.
3. Install
-
Link arm onto ball joint. Use new nuts.
NOTE:   Check that mating surfaces on ball joint and link arm are clean and free of grease.
Tighten from inside and out to 18 Nm + 120°.
Use protractor 951 2050.
Apply rustproofing agent to area between ball joint, link arm and nuts carefully and correctly.
Use rustproofing agent part No. 1161432-8, or equivalent. 
-
Link arm to anti-roll bar with new nuts and tighten to 50 Nm.
< PREV PAGE
NEXT PAGE >