< PREV PAGE
NEXT PAGE >
V70 XC AWD L5-2.4L Turbo VIN 56 B5254T (1998)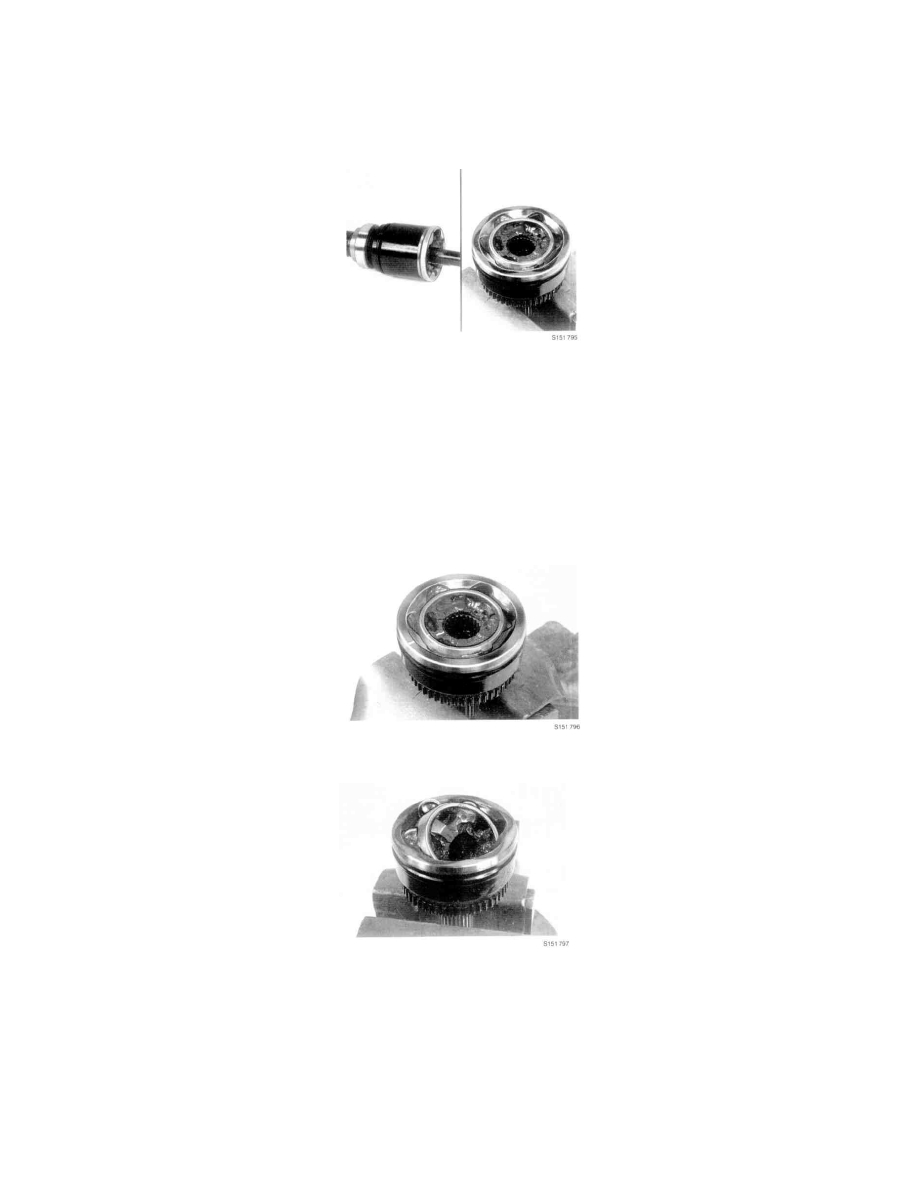 -
Open the circlip to free it from the groove and insert a drift between the circlip lugs as above.
-
Tap the inner race a little way along the shaft to hold the circlip open.
-
Using a brass drift, tap CV joint off the shaft.
NOTE:  Tap inner race only to avoid damaging cage or outer race.
-
Remove circlip from CV joint.
3. Remove clips from inboard boot (gaiter) if changing boot.
-
Remove boot from driveshaft.
Cleaning and checking outboard CV joints, see steps 4 through 7.
Cleaning inboard CV joints
NOTE:  All inboard CV joints (manual and automatic) must be cleaned assembled and blown clean before greasing.
Cleaning/checking outboard CV joints
NOTE:  Outboard CV joints can be cleaned in assembled form. For inspection/check Procedures see  steps 4 through 8.
4. Mark the relative positions of the outer race, cage and inner race in the CV joint with an electric scriber.
5. Remove balls
-
Tilt inner race and cage and remove balls clockwise, one by one.
Use an electric scriber to mark where you started removing the balls.
-
Put the balls in order so they can be put back in the same position later.
< PREV PAGE
NEXT PAGE >