< PREV PAGE
NEXT PAGE >
V70 XC AWD L5-2.4L Turbo VIN 56 B5254T (1998)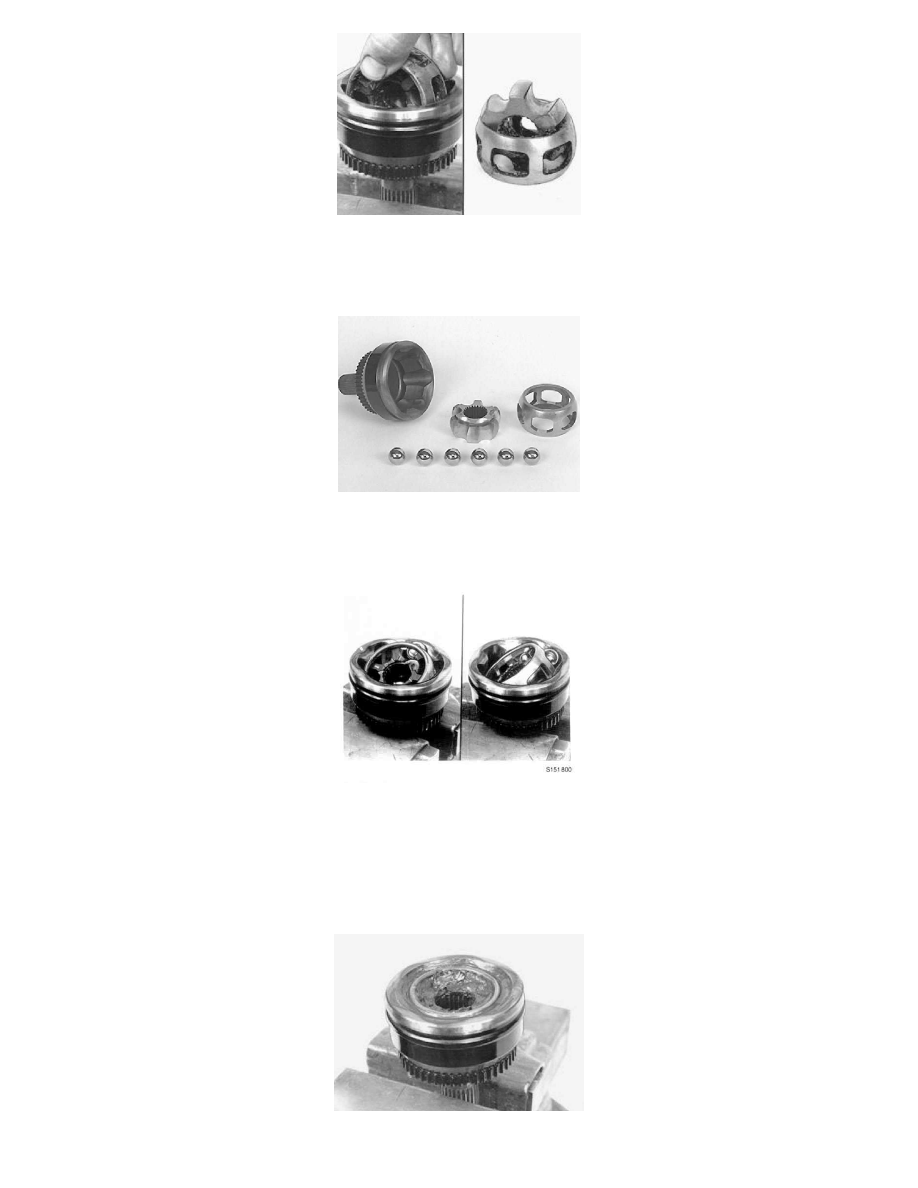 6. Remove cage and inner ring from shaft. 
-
Rotate inner race 90° relative to cage. 
-
Remove inner race. 
-
Remove circlip from inner race.
7. Clean all CV joint components thoroughly.
If any part shows signs of cracking or scoring, replace entire CV assembly
NOTE:  Slight scoring or pitting in races is acceptable.
8. Installing inner race in cage. 
-
Line up markings and put the first ball in.
NOTE:  Carefully note positions of balls.
-
Turn inner race and cage.
-
Put balls back in their original positions, one by one.
9. Grease CV joint thoroughly.
< PREV PAGE
NEXT PAGE >