< PREV PAGE
NEXT PAGE >
V70 XC AWD L5-2.4L Turbo VIN 56 B5254T (1998)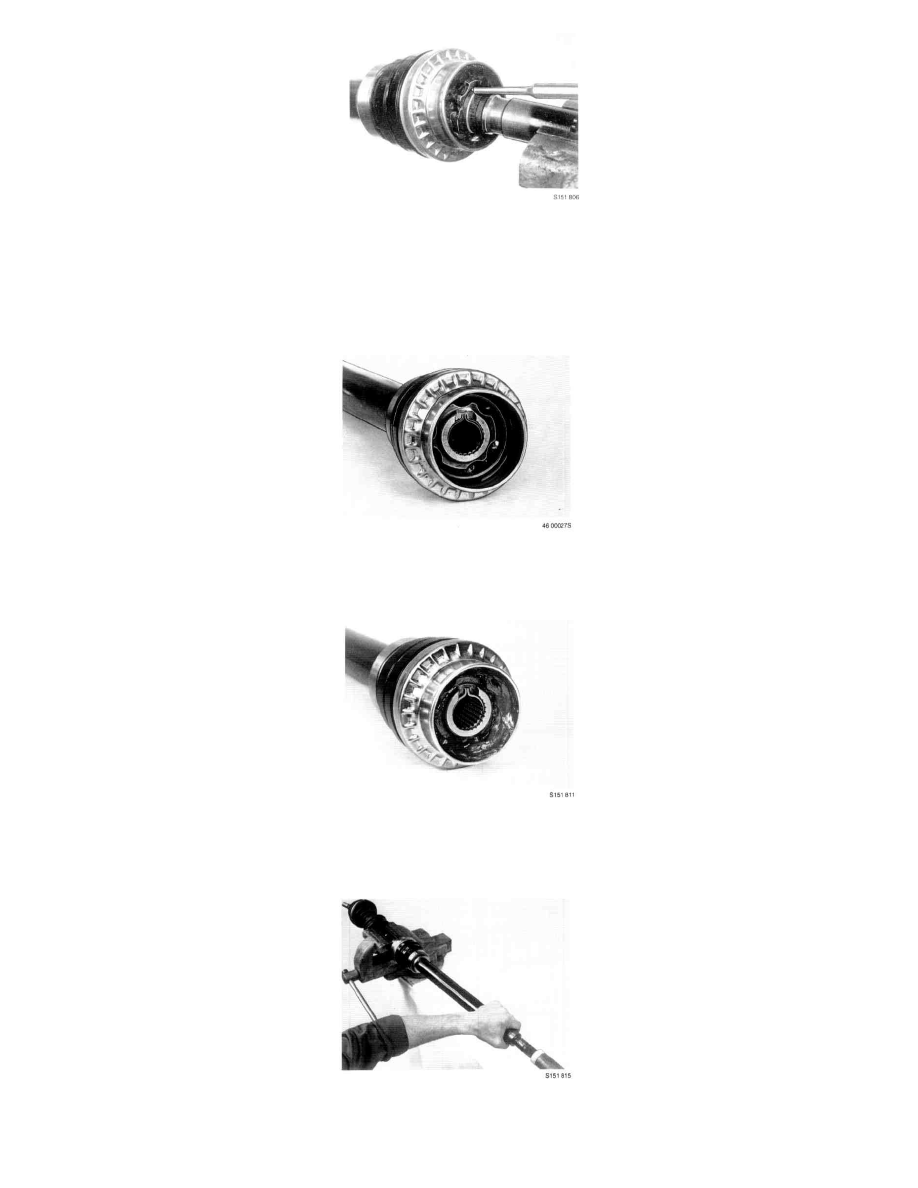 3. Remove universal joint from driveshaft
-
Open circlip to free it from groove and insert a drift between the circlip lugs, refer to Constant Velocity Joint Boot, Replacement. See:
Constant Velocity Joint Boot
-
Tap the inner race a few mm along the shaft to hold the circlip open.
-
Using a brass drip, tap inboard universal joint off the shaft.
NOTE:  Tap inner race only to avoid damaging cage or outer race.
4. Clean universal joint thoroughly.
Clean joint in assembled form, as it will not come apart.
To replace support bearing, refer to steps 18 and 19.
5. Install a new circlip on universal joint.
Grease universal joint.
Use grease pack part No. 1161429-4 (120g), or equivalent.
Check that boot (gaiter) is undamaged, or fit new boot onto outboard shaft.
6. Assembling inboard and outboard driveshafts:
Fix outer driveshaft In vice.
-
Check that inner race is sitting squarely in universal joint.
< PREV PAGE
NEXT PAGE >