< PREV PAGE
NEXT PAGE >
V70 XC AWD L5-2.4L Turbo VIN 56 B5254T (1998)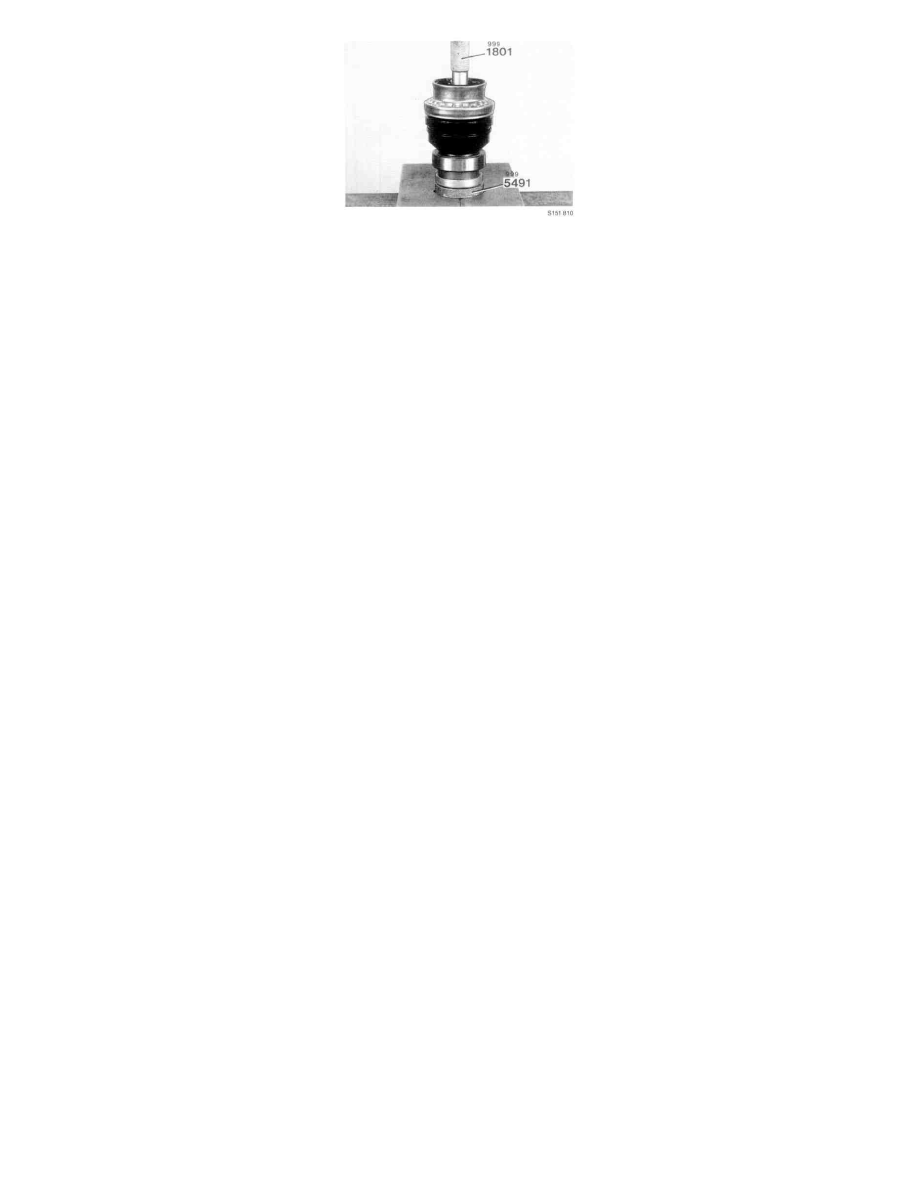 19. Install new bearing and circlip.
Use press ring tool No. 999 5491, or equivalent, as support against circlip.
Put standard shaft tool No. 999 1801, or equivalent, at bottom of joint and push on support bearing and circlip.
Check that support bearing Is resting against its stop.
Now go to:
Manual models: step 6.
Automatic models: step 14.
< PREV PAGE
NEXT PAGE >