< PREV PAGE
NEXT PAGE >
V70 XC AWD L5-2.4L Turbo VIN 56 B5254T (1998)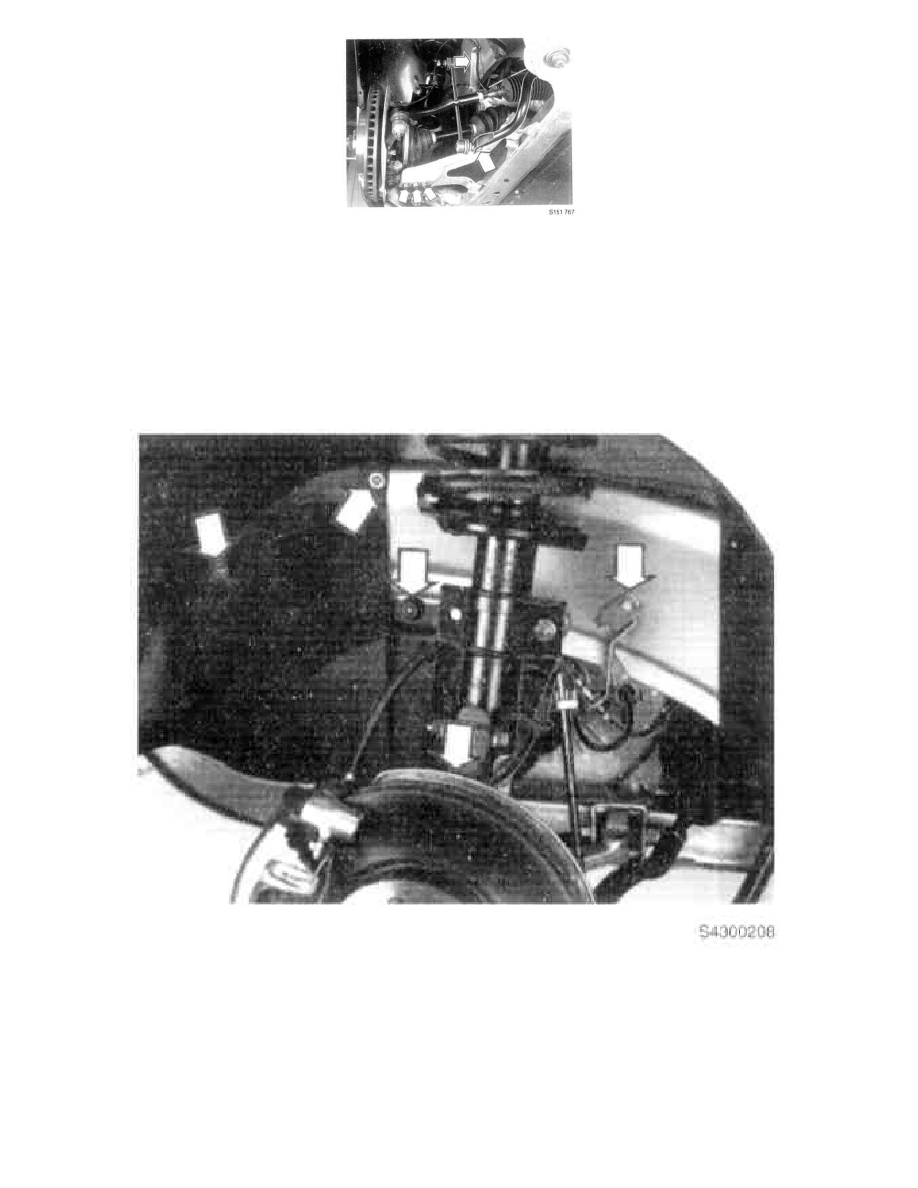 7. Install:
-
Link arm to ball joint. Use new nuts.
NOTE: Check that mating surfaces on ball joint and link arm are clean and free of grease.
Tighten nuts Inside and out to: 18 Nm+120°.
Use protractor tool No. 951 2050, or equivalent.
Apply rustproofing agent to the area between the ball joint, link arm and nut correctly and precisely.
Use rustproofing agent part No. 1161432-8, or equivalent. 
-
Link arm to anti-roll bar (use new nuts) and tighten to: 50 Nm.
8. Install: 
-
Brake pipe and ABS lead bracket.
Check transmission on level and top up as necessary. 
-
Tighten to: 35 Nm. 
< PREV PAGE
NEXT PAGE >